Back to coaches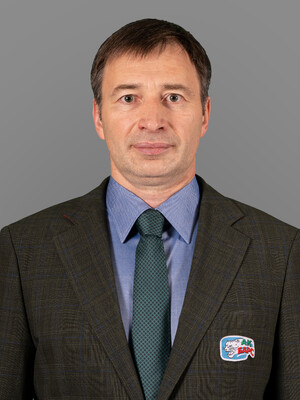 Perov Yevgeny
Сoach
17 April 1976
Born on 17 April 1976 in Rybinks, Yevgeny Perov was a trainee of Rybinsk hockey school.
As a defenseman, he played for Rossiya (Krasnokamsk), Sputnik (Nizhny Tagil), Polyot (Rybinsk).
Coaching since 1998, he worked for Lokomotiv (Yaroslavl) and U18 Russian national team.
Achievements: winner of 2014 4 Nations and 2015 5 Nations (2015), silver medalist of Russian Championship (2020), silver medalist of Challenge Cup (2016).
The use of the photos is allowed only with a hyperlink to the official website ХК «Ак Барс»