Back to coaches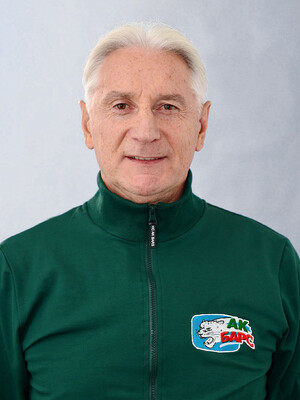 Zinetula Khaidarovich Bilyaletdinov
Head coach
13 March 1955
In the club since 2004 г.
All his player career Zinetula spent in the Dynamo (Moscow) hockey team. He won the World Championship six times, the European Championship eight times, Gold and Silver medal of the Olympics, Canada Cup, the Junior World Championship two times. In the USSR championships he won the silver medal seven times, the bronze medal six times and USSR Cup once.
As a coach (since 1988) Zinetula worked with the Dynamo (Moscow), the Winnepeg Jets (Canada), the Phoenix Coyotes (USA), the Chicago Blackhawks (USA), the HC Lugano (Switzerland). And with Ak Bars (Kazan) and Dynamo (Moscow) he won the Russian Championship four times, the KHL Championship and Gagarin Cup two times, Silver medals of the Russian Championship two times, IIHF Euroleague two times, IIHF European Champions Cup and IIHF Continental Cup.
The use of the photos is allowed only with a hyperlink to the official website ХК «Ак Барс»