Back to coaches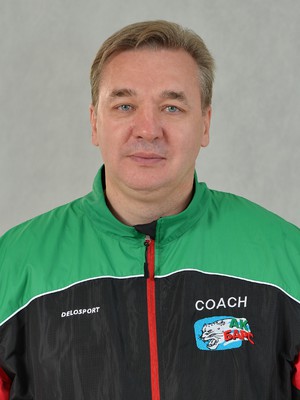 Valeri Gennadievich Belov
Сoach
24 January 1967
In the club since 2005-2012 and 2012.
Honoured Coach of Russia and Master of International Sports.
During his player career he played for Lada (Togliatti), Dynamo (Moscow), Slezan (Czech Republic) and Vityaz (Chekhov).
He won the Russian Championship, Silver medal of the Russian Championship three times and Silver medal of the IIHF Euroleague three times.
Valeri works as an assistant coach since 2000.
And with Ak Bars (Kazan) and Dynamo (Moscow) he won the Russian Championship four times, the KHL Championship and Gagarin Cup two times, Silver medals of the Russian Championship two times, IIHF European Champions Cup and IIHF Continental Cup.
The use of the photos is allowed only with a hyperlink to the official website ХК «Ак Барс»