Ak Bars – Severstal − 4:3
On September 16, Ak Bars has stringed together four wins – Kazan team managed to defeat Severstal 4:3.
Severstal at the start of the regular season plays unstable-the lineup is young. The club had signed Vladislav Podyapolsky from Ak Bars and Vladislav Provolnev from Spartak. But the former Ak Bars goalie was replaced by Rafael Khakimov for the match.
Dmitry Kvartalnov made 3 changes after the previous win over Metallurg: defenders Dmitry Yudin and Kristian Khenkel were changed by Andrei Pedan and Nikita Lyamkin, forward Mikhail Glukhov changed Artyom Lukoyanov. Adam Reideborn remained as the main goalie.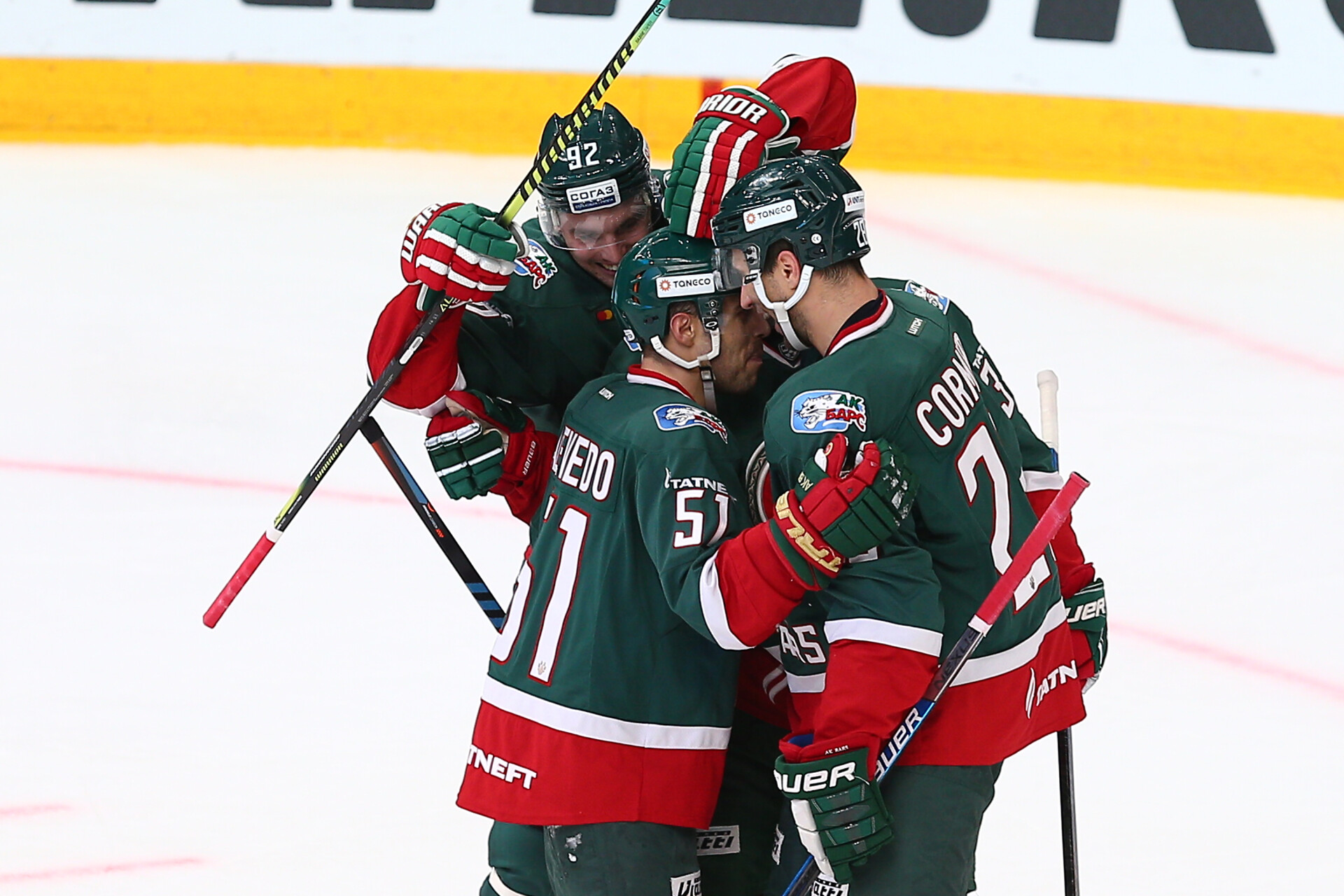 The match start was rather chaotic − much action, less shots. But Severstal has scored on the first attack: Sergei Monakhov and Adam Liska ran two-on-one and slipped a five -hole goal to Reideborn. The visitors lost chances on the power play − Kazan defense team was great. Ak Bars played tighter in even strength: good shot of Matt Frattin and Pedan, Stanislav Galiev at offensive zone and body check by Kirill Petrov. The playing advantage helped to score – Igor Ozhiganov netted first as Ak Bars in KHL.
The second stanza was more active – Ak Bars has completely outplayed the visitors. Artyom Galimov scored when on a breakaway, minutes later Justin Azevedo assisted to Patrice Cormier on power play. Adam Reideborn turned aside a sharp shot by Daniil Vovchenko.
On the start of the third frame Severstal capitalized on power play – Vovchenko scored on delayed penalty. The visitors got one more power play opportunity, but Vladimir Tkachyov and Galiev on fightback rushed two-on-one, 4:2. Vadim Kudako pulled one goal back, 4:3.
Ak Bars will next play on September 19 at Tatneft Arena against Neftekhimik.