Ak Bars – HC Neftekhimik. Game preview
On September 30, AK bars will hold an Oil match at home against HC Neftekhimik (Nizhnekamsk), the match will begin at 19: 00 Moscow time.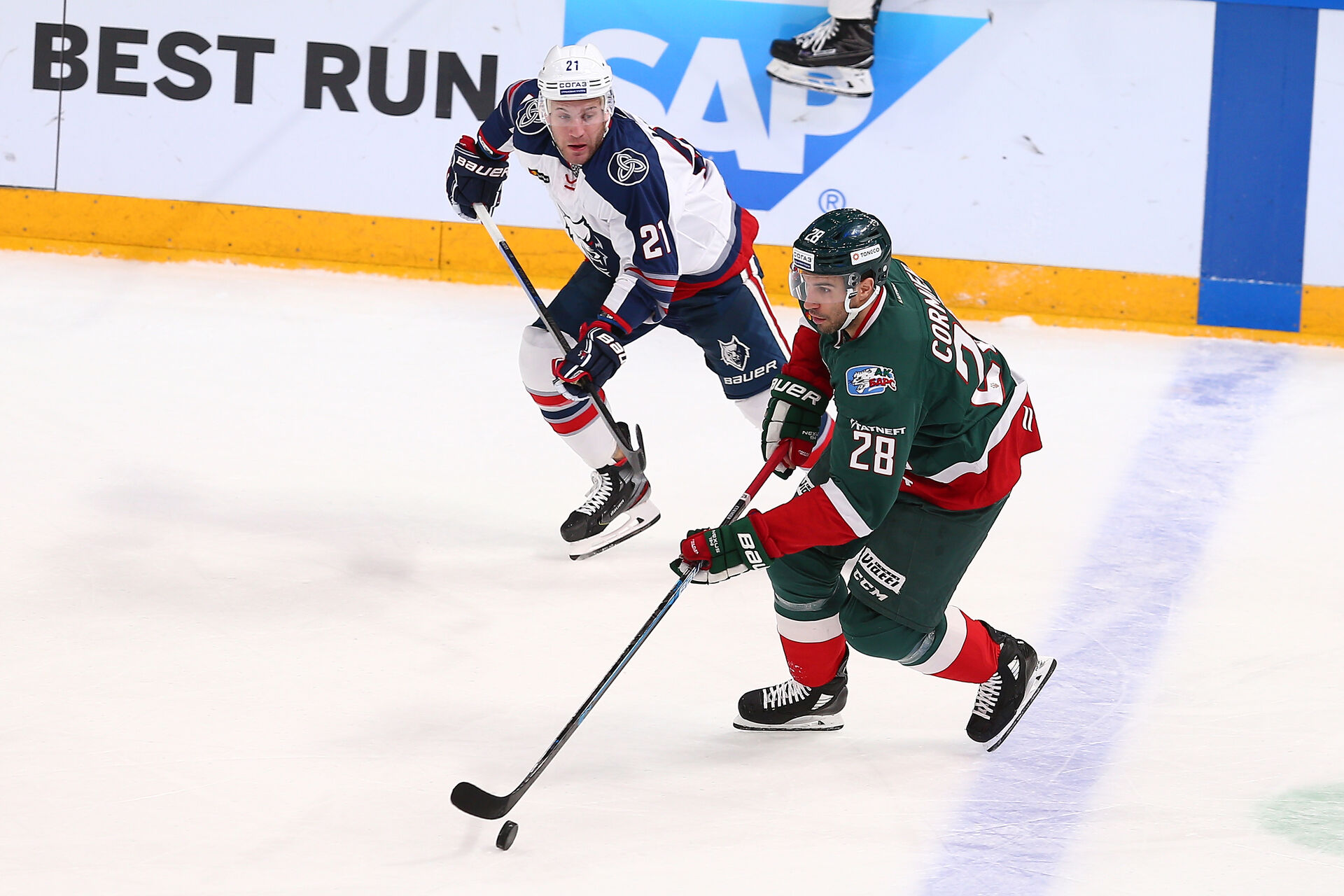 HC Neftekhimik
Neftekhimik started well this season – Vyacheslav Butsaev's team won 5 of 12 matches and is in the middle of the Eastern standings. On September 28, Nizhnekamsk beat Dinamo (Minsk) at home (5: 4 SO): this win moved them to the 7th place in the conference. Damir Sharipzhyanov, Pavel Poryadin, Matt White and Alexander Avtsin scored in the match, the winning penalty shot was scored by Zack Mitchell. Nizhnekamsk team plays well on a power play – Neftekhimik is in the top 5 teams in the League (24.4%), scoring on a power play 3 games in a row.
Ak Bars
On September 28, Ak Bars beat Kunlun Red Star at home with a score of 5: 0 – Artyom Valeyev scored the debut goal in the KHL, Danis Zaripov and Matthew Frattin scored 3 (1+2) points, Timur Bilyalov played on a shutout. After this game, Dmitry Kvartalnov's team became the best in the KHL both in the number of goals and the average number of goals per game: in 10 matches, Ak Bars scored 38 goals. In the match against Kunlun the coaching staff managed to reduce the penalties- Ak Bars played shorthanded just twice. After this win, Kazan came closer to the top of the standings.
#OURCODE843
«Oil match« Ak Bars – HC Neftekhimik will take place on September 30 at Tatneft Arena at 19:00 (MSK).