Ak Bars hosts first ever TANECO Champions Cup
Starting on August 19 and ending on August 23, Ak Bars will host the first pre-season TANECO Champions Cup hockey tournament in Kazan. It will be attended by KHL teams, winners of the Gagarin Cup of different years: Ak Bars (Kazan), Metallurg (Magnitogorsk), Salavat Yulaev (Ufa) and SKA (Saint-Petersburg).
Within five days, each team will play three matches in the group stage and one additional match to determine the final places in the tournament. The first-place team will become the winner of the Champions Cup.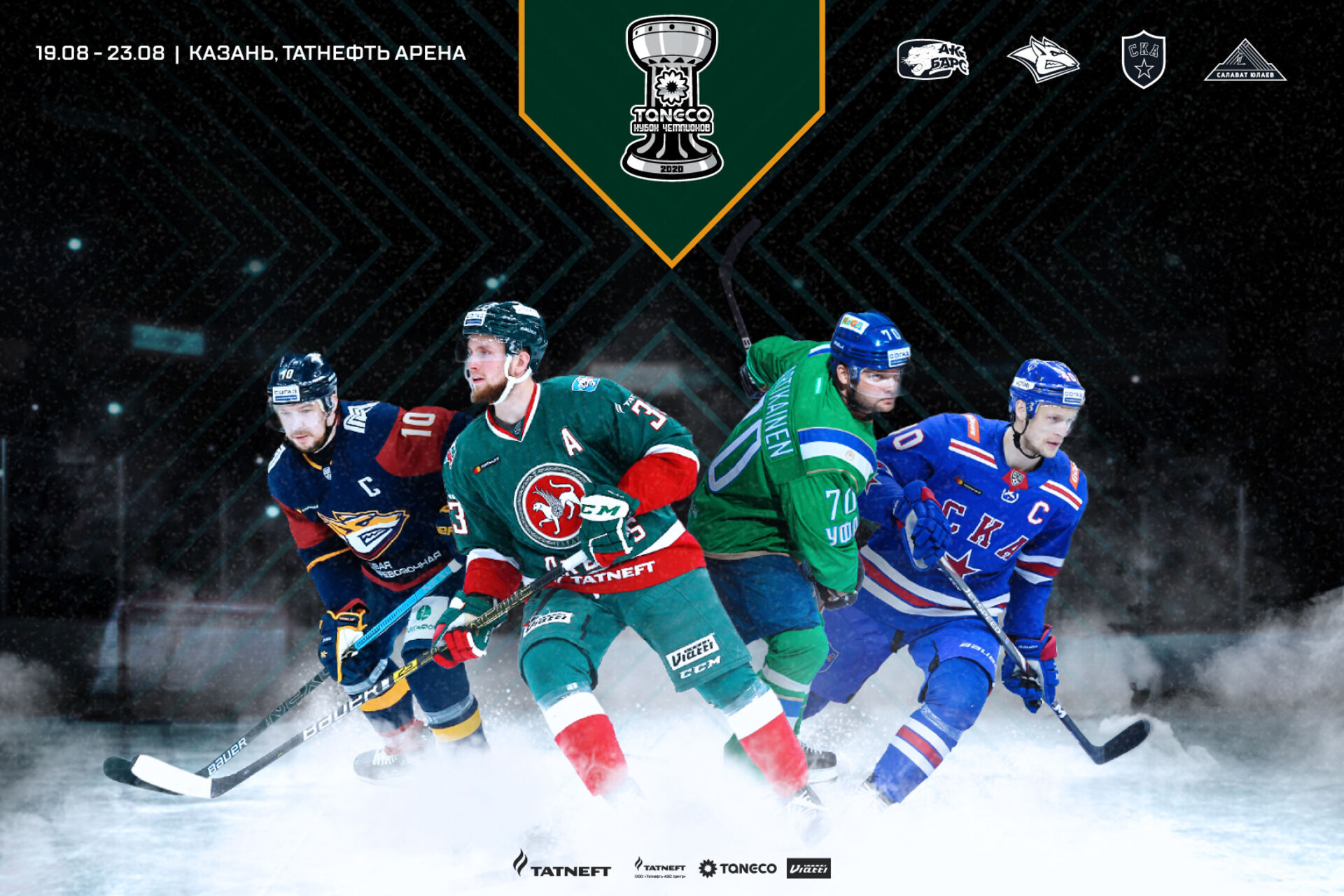 Taking into account the current situation with the spread of coronavirus, Ak Bars is considering options for holding the tournament with a limited number of spectators on the tribunes or with their complete absence. Live broadcasts of every TANECO Champions Cup match will be available for a wide audience.
Attention! The schedule of matches can be changed:
Wednesday, August 19
13:00. Metallurg – Salavat Yulaev
19:00. Ak Bars – SKA
Thursday, August 20
13:00. Salavat Yulaev - SKA
19:00. Ak Bars – Metallurg
Saturday, August 22
12:00. SKA – Metallurg
17:00. Ak Bars – Salavat Yulaev
Sunday, August 23
12:00. Match for 3rd place
17:00. Match for 1st place