Ak Bars won TANECO Champions Cup
Dmitry Kvartalnov's team became the first winner of the Gagarin Cup winner tournament.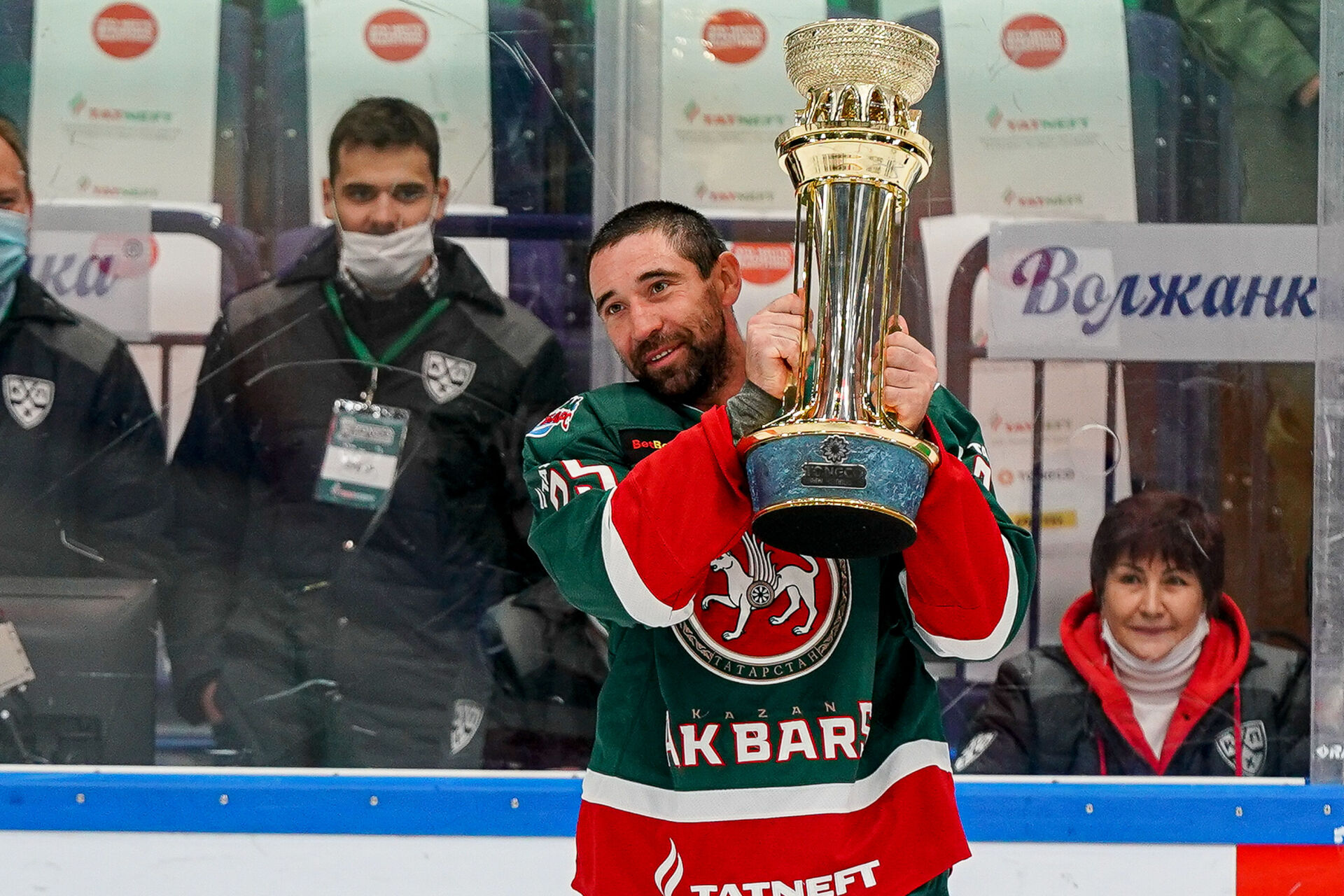 Team secured a two-goal lead by the first break. Danis Zaripov took a double majority with a shot from sharp angle and five seconds before the end of the period, he made great shot into the top corner of Vasily Koshechkin's goal - 2:0.
Kazan continued to control the game but in the middle of the match, the opponent made a mistake again. Artyom Galimov took the puck away from the Magnitogorsk defender and got the goal - 3:0. After that, Ak Bars got three penalties and allowed Taylor Beck to score.
Start of the third period, Ak Bars increased his superiority. Christian Henkel threw in from the blue line and Mikhail Fisenko successfully made the score 4:1. Six minutes later, Artyom Minnulin returned Metallurg to the game by scoring a goal.
Soon after, Juho Lammikko scored the third goal, pushing the puck into the goal from close range. The last minutes were played "6 on 4" format, but Ak Bars selflessly stood up and kept the winning score-4:3. Finally, this is Kazan victory at the home tournament!
Ak Bars - Metallurg - 4: 3 (2: 0, 1: 1, 1: 2)
1: 0. Zaripov (Vikstrand, 17:50, 5х3)
2: 0. Zaripov (Khovanov, 19:55)
3: 0. Galimov (30:11)
3: 1. Beck (Lammikko, 36:26, 5x4)
4: 1. Fisenko (Henkel, Lukoyanov, 42:15)
4: 2. Minulin (Beck, Yakovlev, 48:11, 5х4)
4: 3. Lammikko (Pesonen, 54:15)
Kazan, Tatneft Arena. 1449 spectators
Goalkeepers: Bilyalov - Koshechkin.
Judges: Konstantin Olenin, Alexey Belov, Ilnur Galimov, Artyom Savenkov.
Ak Bars team:
Goalkeepers: Timur Bilyalov (Adam Reideborn);
Dmitry Yudin - Nikita Lyamkin, Mikhail Fisenko - Alexander Burmistrov - Artyom Lukoyanov (A);
Christian Henkel - Nikolay Bogatov, Nikita Dynyak - Artem Galimov - Dmitry Voronkov;
Albert Yarullin (A) - Mikael Vikstrand, Savely Kuvardin - Patrice Cormier - Kirill Petrov;
Daniil Chetverikov, Viktor Tikhonov - Alexander Khovanov - Danis Zaripov (C);
Ilya Safonov, Dmitry Katelevsky.
Metallurg team:
Goalkeepers: Vasily Koshechkin (Juho Olkinuora);
Mikhail Pashnin (A) - Artyom Minulin, Bogdan Potekhin - Nikolai Prokhorkin - Sergey Plotnikov (C);
Grigory Dronov - Yegor Yakovlev (A), Harry Pesonen - Juho Lammikko - Taylor Beck;
Vladislav Semin - Nikita Khlystov, Andrey Chibisov - Andrey Nestrashil - Maxim Karpov;
Vadim Antipin, Egor Korobkin - Arkhip Nekolenko - Igor Shvyrev;
Ilya Nikolaev, Yuri Platonov.