Ak Bars extended contracts with three players
Forwards Kirill Petrov, Artyom Lukoyanov and Mikhail Glukhov have signed new agreements with the club until the end of the 2021/22 season.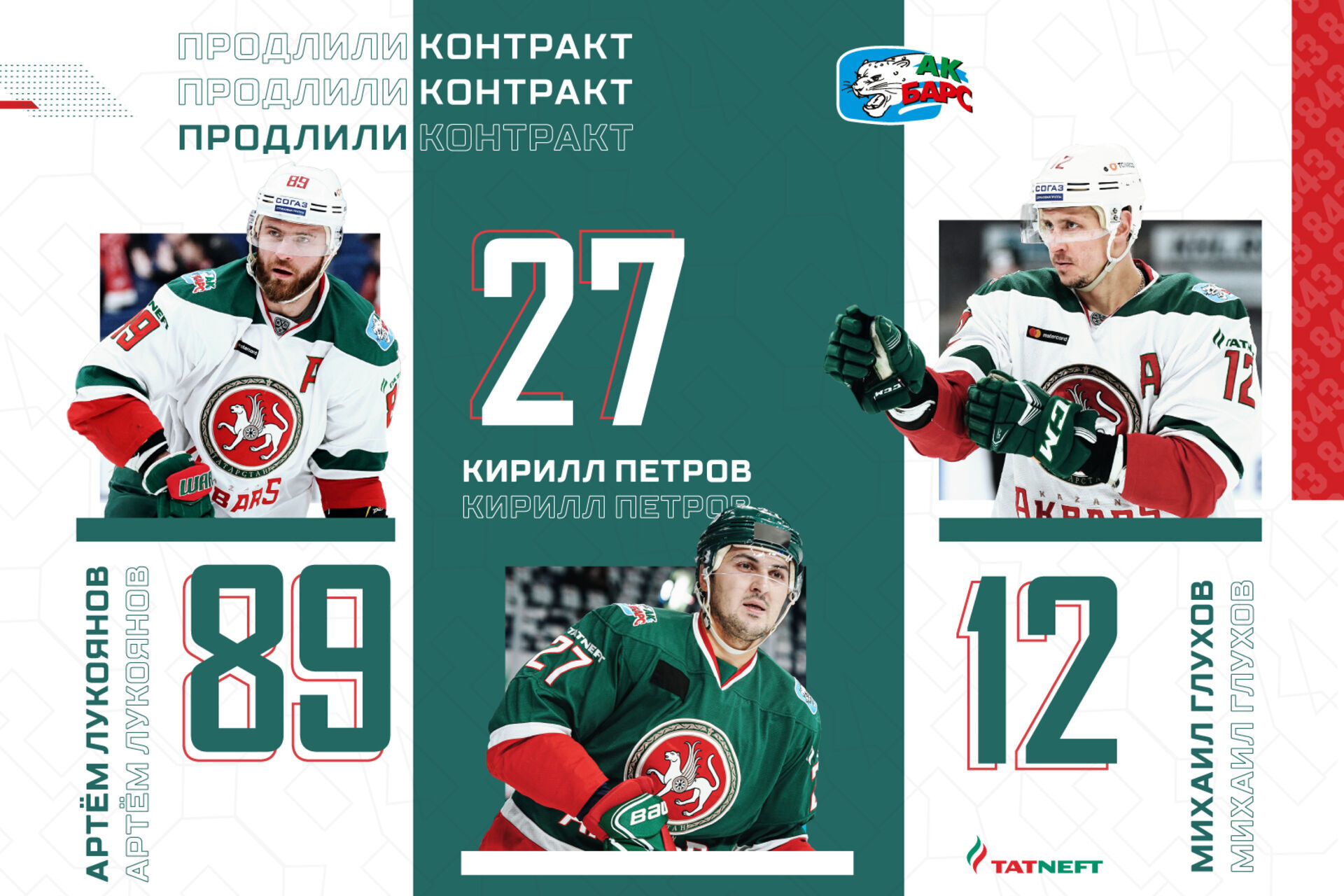 Kirill Petrov played 394 games in the Super League and KHL for Ak Bars team, scored 157 (77+80) points and has a total utility rating of «+47».
Artyom Lukoyanov has been playing for Ak Bars since November 2011. He played 532 games for Kazan club in the regular season and playoffs of the KHL and scored 148 (63+85) points with a utility rating of «+72».
Mikhail Glukhov joined Ak Bars in November 2014 and the new season will be the forward's seventh in the Kazan club. During all these seasons, Mikhail played 312 games and scored 75 (33+42) points with a utility rating of "+13".
Rafik Yakubov, General Manager of Ak Bars:
– Contract extensions are a joint decision of the club, the coaching staff and the players. Taking into account the salary cap, Ak Bars wanted to simplify the formation of the team for the next season. We consulted with the coaches and came to the conclusion that these hockey players will be useful for us in a year.
Lukoyanov and Petrov are trainee of Tatarstan hockey. they will allow us to achieve our strategic goals in terms of the number of our players in the team. Glukhov has been playing and living in Kazan for a long time, he has become one of us for the club and for the fans.