Ak Bars - Avangard - 2:1 SO
On September 22, Ak Bars beat Avangard (2:1 SO) in the KHL Regular Championship match.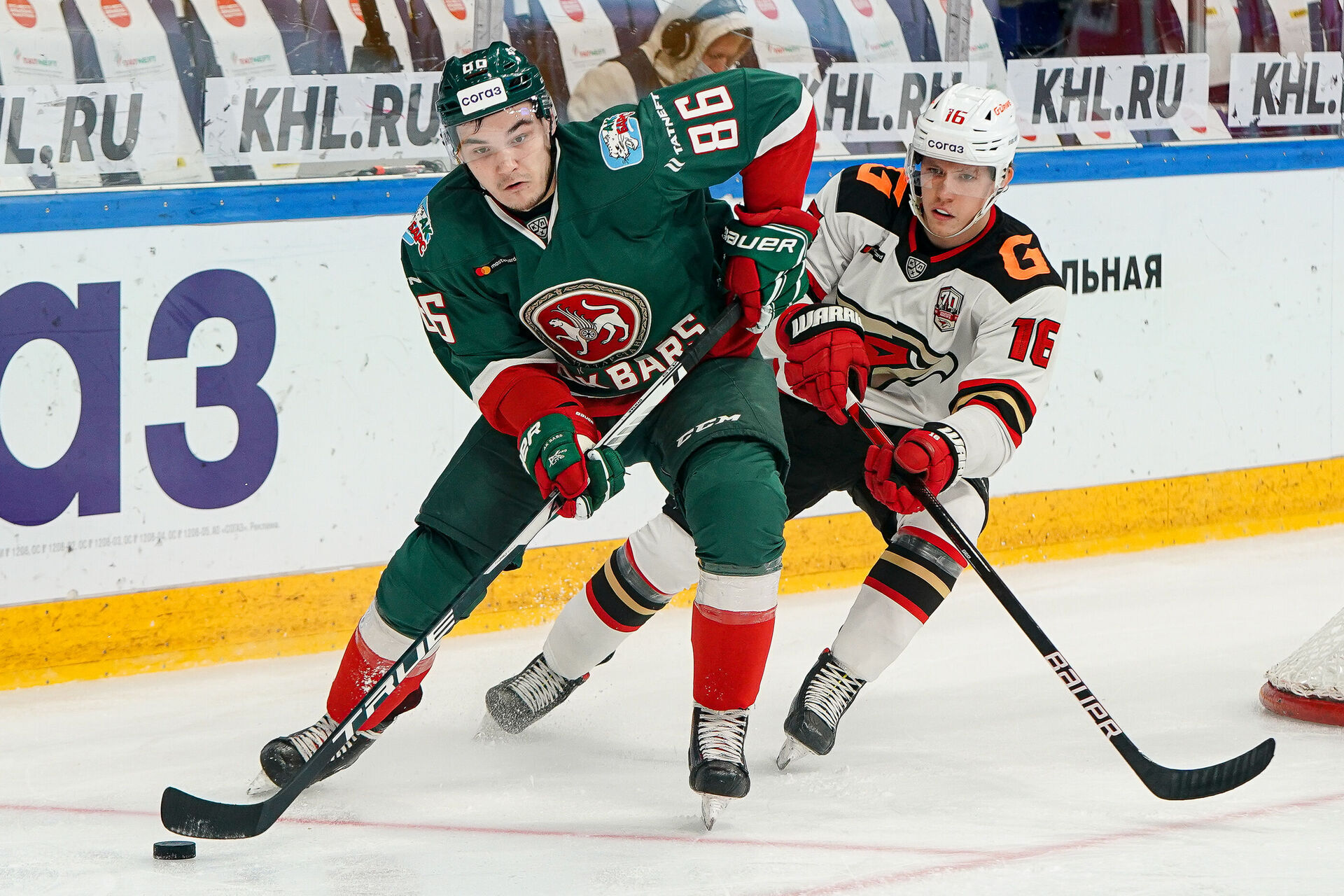 Kazan opened the score in the middle of period due to Stanislav Galiev.
Аvangard played twice in the majority in the first period, but couldn't realize powerplay. In the second period Oliver Kaska scored a goal against Ak Bars.
In the third period, as in overtime, both teams failed to score. The winner was determined in the shootouts. Alexander Khovanov scored the winning goal.
The next match will play on September 25 in St. Petersburg against SKA. Start at 7:30 pm.
Ak Bars - Avangard - 2:1 SO (1:0, 0:1, 0:0, 0:0, 1:0)
1:0 Galiev (Dynyak, 12:57)
1:1 Kaski (Tolchinsky, 36:35, 5х4)
2:1 Khovanov (GWG)
Judges: Evgeniy Romasko, Maxim Sidorenko, Daniil Zakharov, Dmitry Shishlo.
Goaltenders: Bilyalov - Bobkov.
Ak Bars team:
Goaltenders: Timur Bilyalov (Adam Reidenborn);
Albert Yarullin (A) - Mikael Vikstrand, Justin Azevedo (C) - Patrice Cormier - Kirill Petrov;
Dmitry Yudin - Nikita Lyamkin, Nikita Dynyak - Artyom Galimov - Stanislav Galiev;
Kristian Khenkel - Andrey Pedan, Nigel Dawes - Ilya Safonov - Victor Tikhonov;
Roman Rukavishnikov, Artyom Lukoyanov - Mikhail Glukhov - Mikhail Fisenko, Alexander Khovanov.
Avangard team:
Goaltenders: Igor Bobkov (Emil Garipov);
Damir Sharipzyanov - Alexey Emelin (С), Jiri Sekac (А) - Сorban Knight - Reid Boucher;
Semyon Chistyakov - Oliwer Kaski, Sergey Shumakov - Kirill Semyonov - Nikita Komarov;
Alexey Bereglazov - Kirill Gotovets, Sergey Tolchinsky - Denis Zernov - Alexander Khokhlachyov;
Alexey Solovyov, Alexey Potapov - Andrei Stas (А) - Pavel Dedunov, Yegor Chinakhov.