Avtomobilist – Ak Bars – 2:3
On February 3, Ak Bars beat Avtomobilist with the score of 3:2. This Viktory was the fourth in a row for Dmitry Kvartalnov.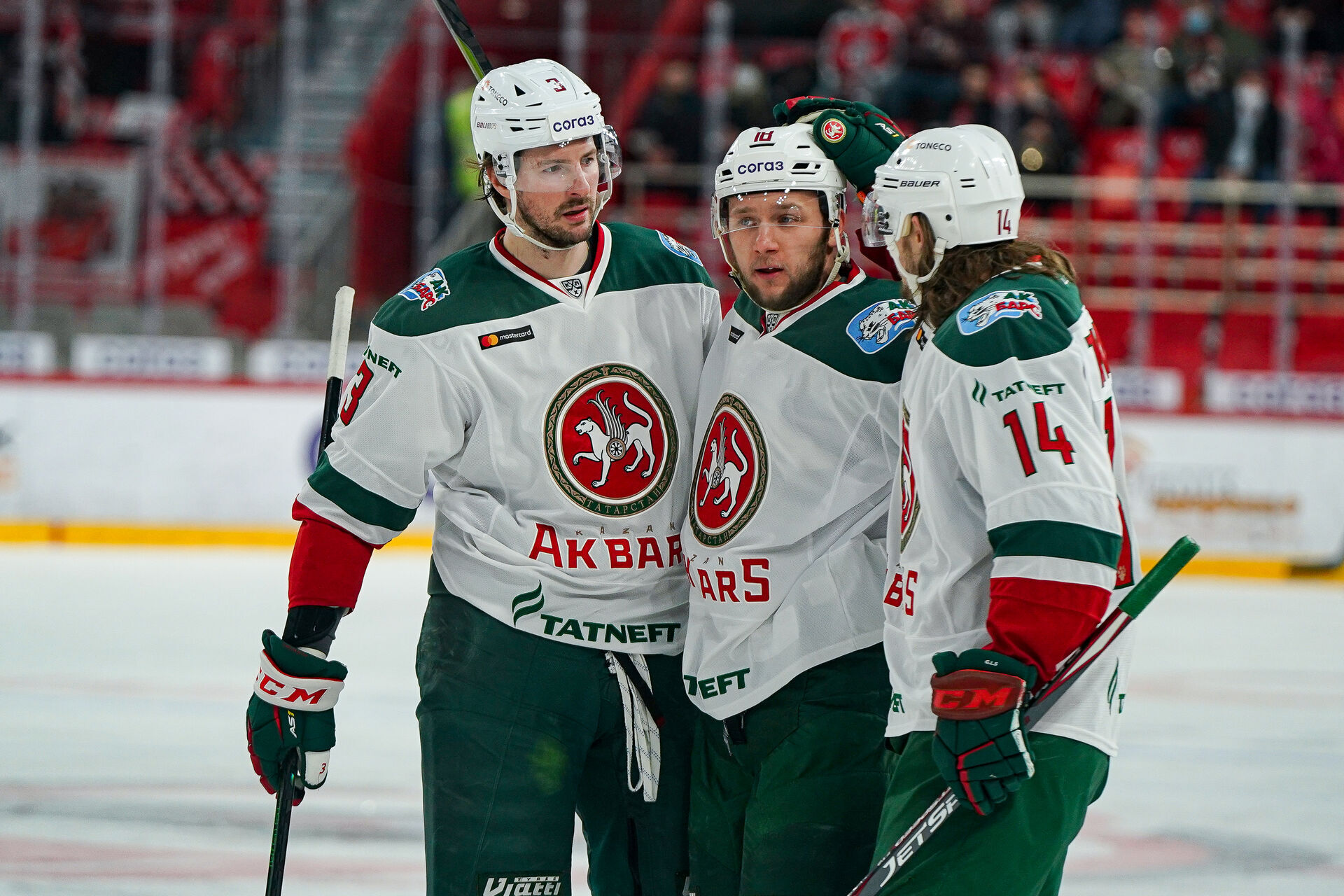 The game of the first period was different from the game in Yekaterinburg last Thursday. Quite quickly they exchanged dangerous moments. In the 8th minute Andrei Pedan scored from the blue line and Kristian Khenkel successfully scored the goal. However, Avtomobilist responded with a goal after one a half minute. As soon as the third period began Mikhail Glukhov picked up a pass from Artem Lukoyanov and threw the puck to the goal – 2:1. A competent game in defense allowed Avtomobilist to stand in the 3 on 5 format and Stephane Da Costa scored a goal – 3:1. After 53 games Ak Bars scored 84 points and continues to lead the Eastern Conference.
Avtomobilist – Ak Bars – 2:3 (1:1, 0:0, 1:2)
0:1 Khenkel (Pedan, Da Costa, 07:39)
1:1 Macek (Holzer, Holland, 09:03)
1:2 Glukhov (Lukoyanov, 40:41)
1:3 Da Costa (Pesonen, 51:25)
2:3 Obidin (Arzamastsev, Macek, 55:19)
Goaltenders: Kovar – Bilyalov.
Ak Bars:
Goaltenders: Timur Bilyalov (Amir Miftakhov);
Mikael Wikstrand – Trevor Murphy, Roman Lyubimov – Stephane Da Costa – Viktor Tikhonov;
Andrei Pedan – Kristian Khenkel, Dmitry Voronkov – Artyom Galimov – Danis Zaripov (c);
Dmitry Yudin – Nikita Lyamkin, Harri Pesonen – Patrice Cormier – Mikhail Fisenko;
Roman Rukavishnikov, Artyom Lukoyanov (a) – Alexander Burmistrov – Mikhail Glukhov (a); Ilya Safonov.