Dinamo Riga – Ak Bars – 3:4
On February 15, Ak Bars beat Riga Dynamo with a score of 4:3.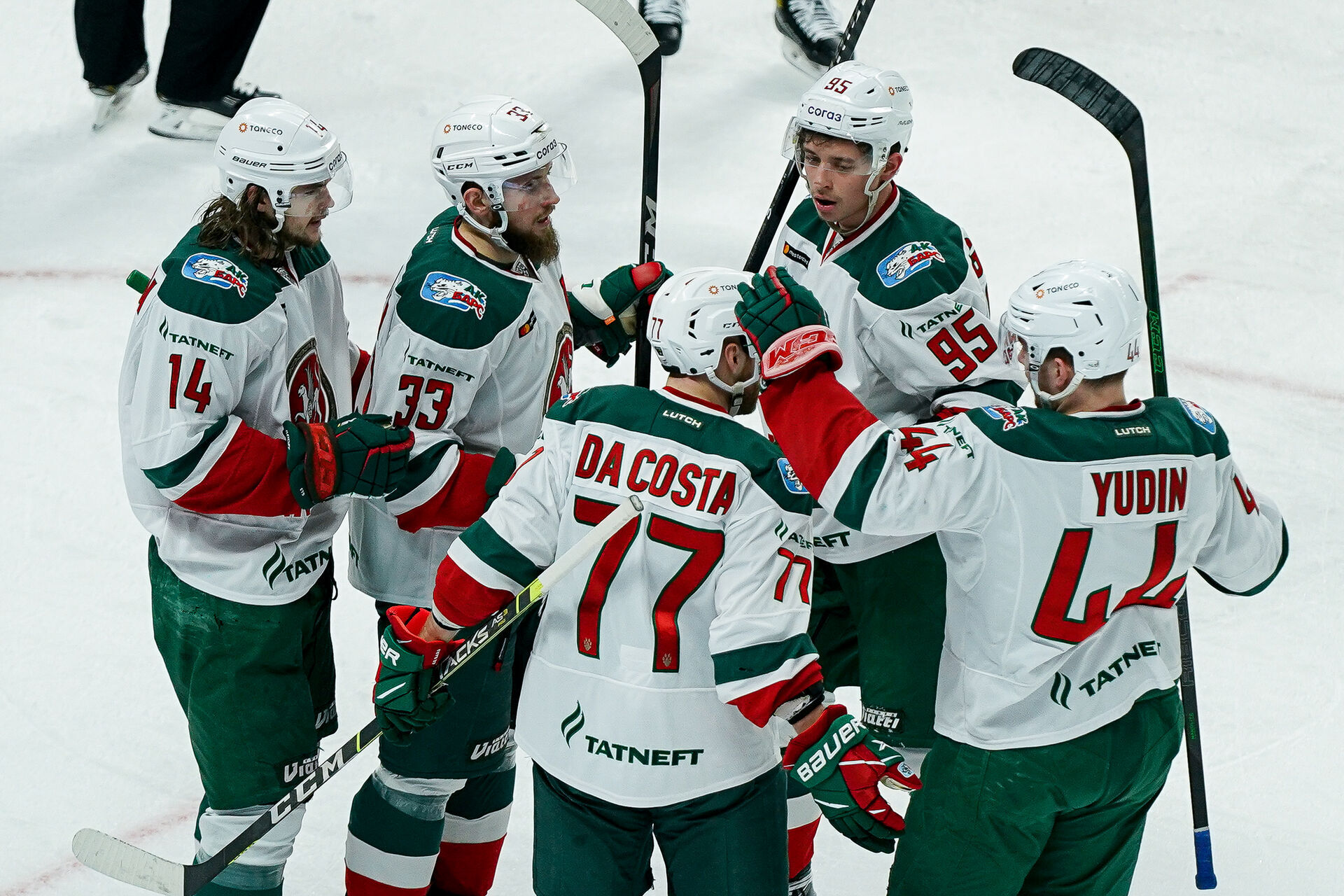 As in January the teams started the first period actively.
Riga opens the score in 16 seconds of the game. In the seventh minute Patrice Cormier gave a pass to Stephane Da Costa and he made a good shot.
Later Riga again received the right to play in powerplay and realized the chance. Soon Viktor Tikhonov tried to beat the goaltenders, but the first was Da Costa, who hit the score – 2:2. In the third period firstly Roberts Bukarts scored and two minutes later Mikhail Glukhov brought the Viktory for team.
After 55 matches of the KHL Regular Season Ak Bars scored 86 points and continues to lead the Eastern Conference.
Dinamo Riga – Ak Bars – 3:4 (2:2, 0:1, 1:1)
1:0 Indrasis (Lipon, Maione, 01:40, 5х4)
1:1 Da Costa (Cormier, 06:28, 5х4)
2:1 Jelisejevs (Grachyov, Indrasis, 14:40, 5х4)
2:2 Da Costa (Tikhonov, Yudin, 19:29)
2:3 Tikhonov (Yudin, Rukavishnikov, 32:46)
3:3 Rob. Bukarts (Maione, 49:18)
3:4 Glukhov (Lukoyanov, 51:34)
Goaltenders: Voris – Bilyalov.
Ak Bars team:
Goaltenders: Timur Bilyalov (Amir Miftakhov);
Mikael Wikstrand – Trevor Murphy, Artyom Galimov – Stephane Da Costa – Viktor Tikhonov; Albert Yarullin (a) – Roman Rukavishnikov, Stanislav Galiev – Alexander Burmistrov – Danis Zaripov (c);
Dmitry Yudin – Nikita Lyamkin, Dmitry Voronkov – Patrice Cormier – Kirill Petrov;
Konstantin Luchevnikov, Artyom Lukoyanov (a) – Ilya Safonov – Mikhail Glukhov; Harri Pesonen.