Salavat Yulaev – Ak Bars – 3:2
On February 18, Ak Bars lost to Salavat Yulaev with the score of 3:2.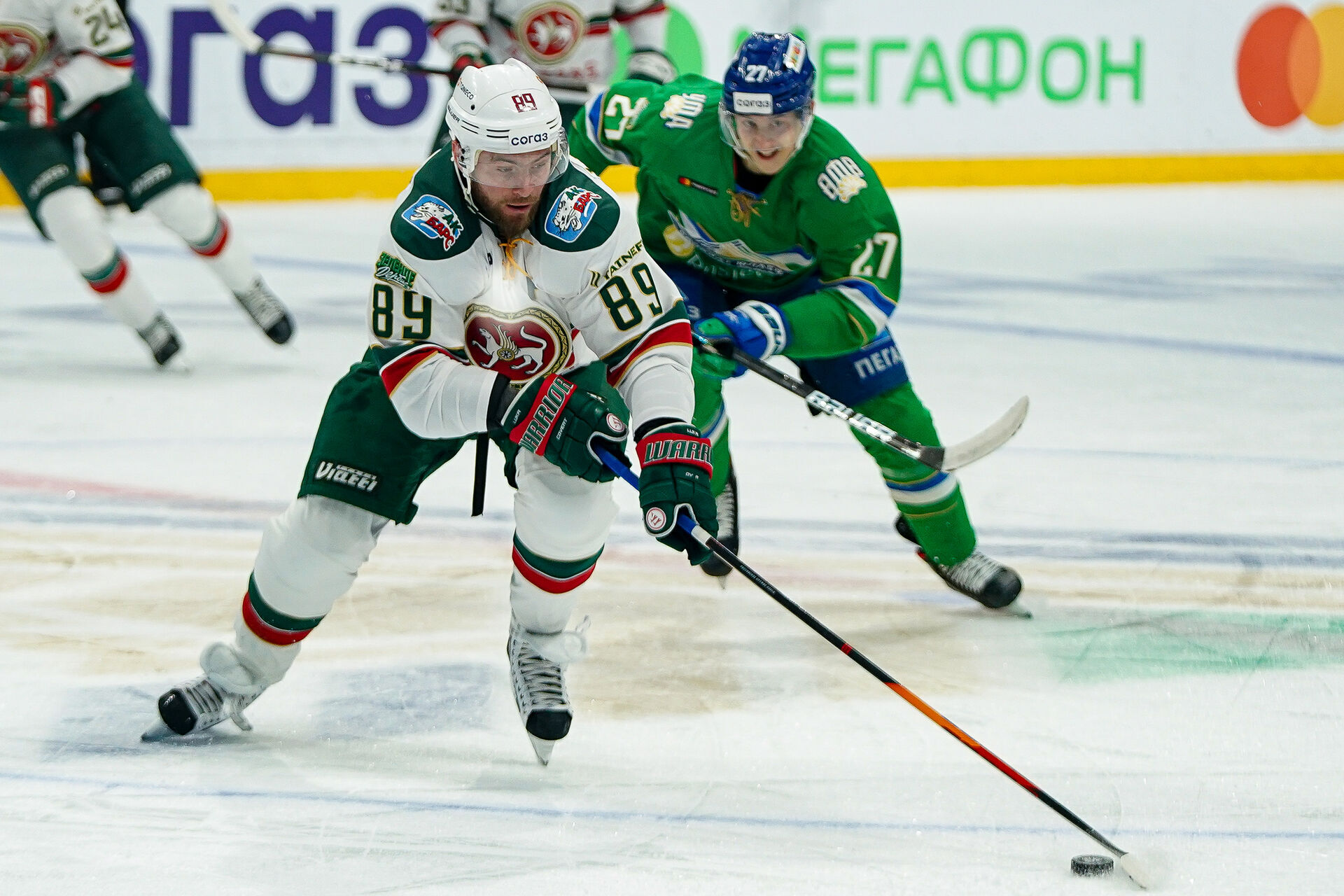 The first period of the match passed without scoring goals, but with dangerous moments at the gates of both teams. Kazan started the second period of the game with four players.
Ak Bars survived, but already conceded at even strength. Then Artem Galimov made another masterpiece, he beat three players of Salavat and gave a pass to Stephane Da Costa – 1:1. In the third period, both teams scored goals – 2:2. However, a second before the final siren, Alexander Kadeikin made shot on goal of Ak Bars – 3:2. Dmitry Kvartalnov's team has 86 points after 56 regular season games.
Salavat Yulaev – Ak Bars – 3:2 (0:0, 1:1, 2:1)
1:0 Solodukhin (Lisovets, 23:27)
1:1 Da Costa (Galimov, Tikhonov, 29:12)
2:1 Larsen (Hartikainen, Manninen, 52:01)
2:2 Zaripov (Yarullin, 57:10, 5х4)
3:2 Kadeikin (Manninen, Larsen, 59:59, 5х4)
Goaltenders: Metsola – Reideborn.
Ak Bars:
Goaltenders: Adam Reideborn (Timur Bilyalov);
Mikael Wikstrand – Albert Yarullin (a), Artyom Galimov – Stephane Da Costa – Viktor Tikhonov;
Andrei Pedan – Kristian Henkel, Stanislav Galiev – Alexander Burmistrov – Danis Zaripov (c); Dmitry Yudin – Nikita Lyamkin, Mikhail Fisenko – Patrice Cormier – Dmitry Voronkov; Konstantin Luchevnikov, Artyom Lukoyanov (a) – Ilya Safonov – Mikhail Glukhov; Harri Pesonen.