Ak Bars – Spartak – 2:3 ОТ
On February 20, Ak Bars lost to Spartak in overtime in the first game of the final home series of the regular season (2:3 OT).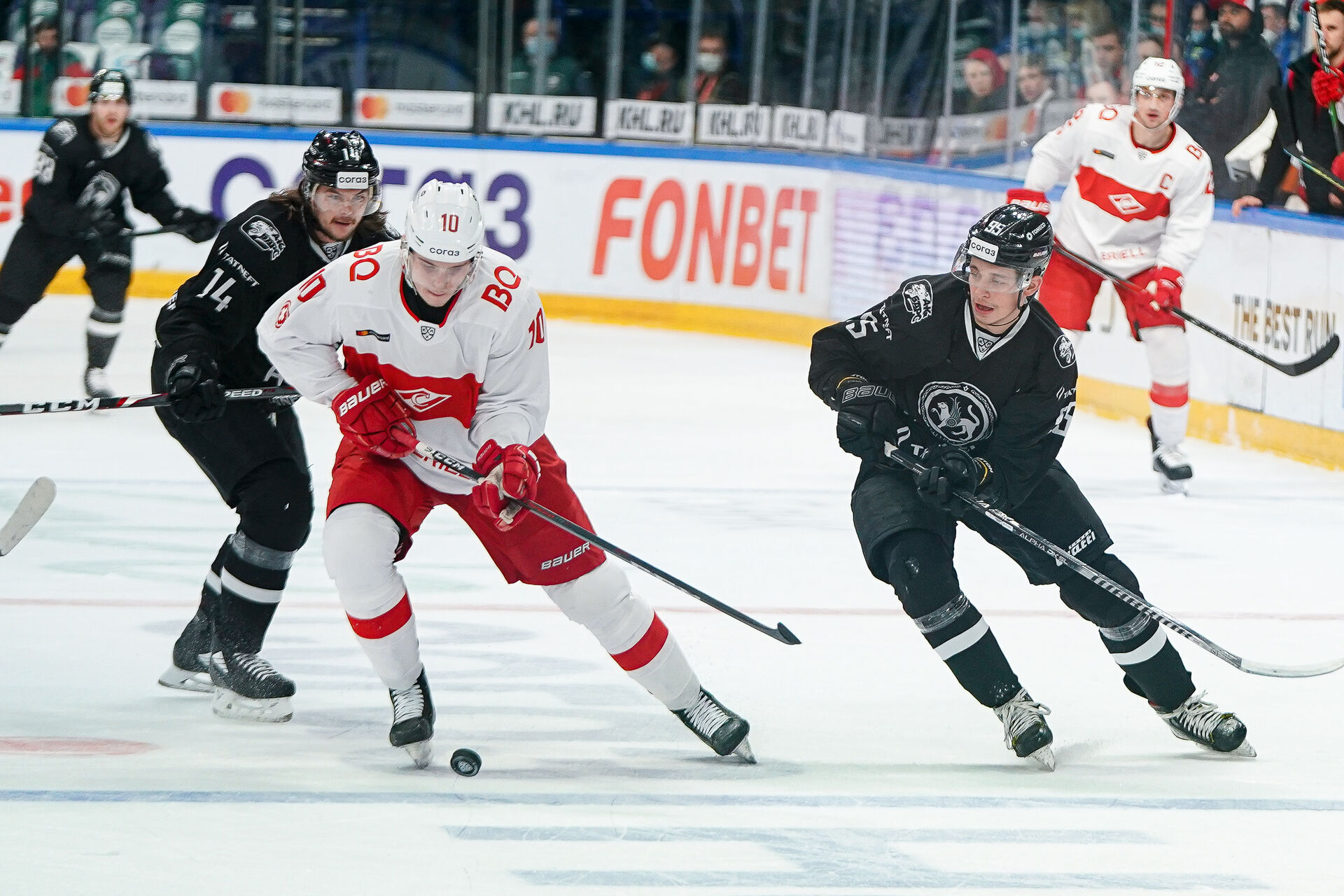 Spartak started actively and already in the first minutes created several chances at the net of Ak Bars. And in the 6th minute, Stephane Da Costa opened the scoring. In the second period the teams continued a rather sticky game. A good start of the third period - in the 43rd minute of the match, Ak Bars realized powerplay after Mikael Wikstrand's shot. After that Spartak scored a goal and seven minutes later settled the scoring- 2:2. Finally Yakov Rylov brought the victory to Spartak in overtime. Ak Bars has 87 points in 57 regular seasons games and ranked first in the Eastern Conference.
Ak Bars – Spartak – 2:3 OT (1:0, 0:0, 1:2, 0:1)
1:0 Da Costa (Galimov, Tikhonov, 05:40)
2:0 Wikstrand (Da Costa, 42:11, 5х4)
2:1 Nikontsev (Fyodorov, Rylov, 50:19, 5х4)
2:2 Hanzl (Nikontsev, Fedorov, 57:11)
2:3 Rylov (Nikontsev, Hanzl, 62:52)
Goaltenders: Reideborn – Hudacek.
Ak Bars:
Goaltenders: Adam Reideborn (Timur Bilyalov);
Mikael Wikstrand – Trevor Murphy, Artyom Galimov – Stephane Da Costa – Viktor Tikhonov;
Albert Yarullin (a) – Kristian Khenkel, Stanislav Galiyev – Patrice Cormier – Dmitry Voronkov;
Dmitry Yudin – Nikita Lyamkin, Artyom Lukoyanov (a) – Ilya Safonov – Mikhail Glukhov;
Daniil Zhuravlyov, Mikhail Fisenko – Alexander Burmistrov – Roman Lyubimov; Danis Zaripov (c).