Ak Bars – Torpedo – 2:1 SO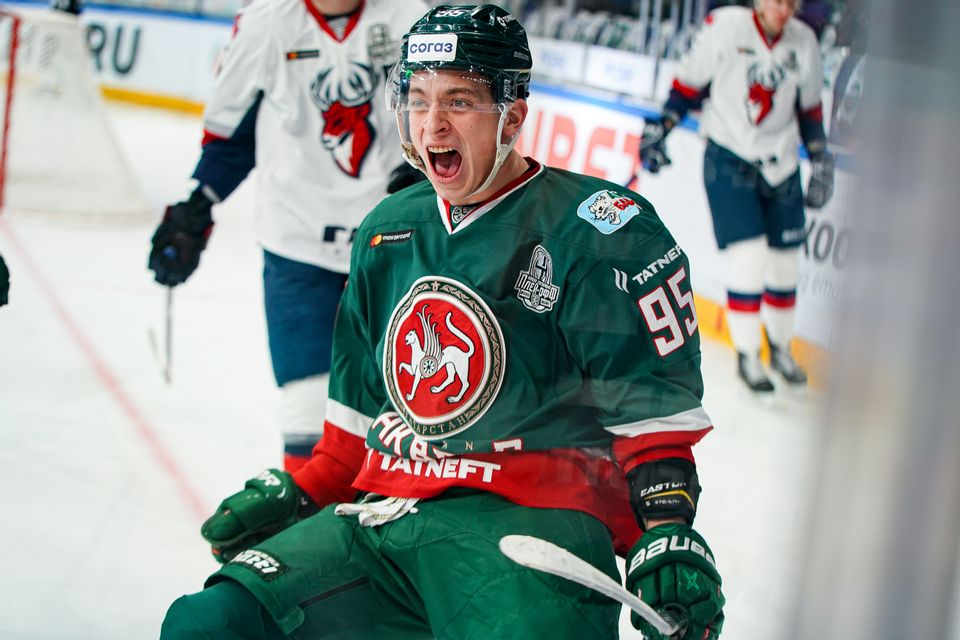 On March 3, Ak Bars won Torpedo in the first match of the series of the Eastern Conference with the scoring of 2:1
In the fifth minute, Dmitry Kvartalnov's team opened the scoring. Artyom Galimov made the goal with a great shot 1:0. Ak Bars started the second period with powerplay but couldn't take advantage of it. Before the second break Ak Bars finally took control of the game. In the third twenty-minute game teams showed attacking hockey. In the 50th minute, Trevor Murphy had a penalty and Torpedo realized the powerplay. Overtime began with the pressure of Ak Bars on Torpedo. Finally, Trevor Murphy brought the victory to Kazan.
Ak Bars – Torpedo – 2:1 OT (1:0, 0:0, 0:1, 1:0)
1:0 Galimov (Murphy, Lukoyanov, 04:22)
1:1 Wideman (Terry, 50:12, 5х4)
2:1 Murphy (Da Costa, 71:56, 5х4)
Goaltenders: Reideborn - Tikhomirov.
Ak Bars:
Goaltenders: Adam Reideborn (Timur Bilyalov);
Albert Yarullin (a) – Trevor Murphy, Nigel Dawes – Stephane Da Costa – Viktor Tikhonov;
Andrey Pedan – Kristian Khenkel, Artyom Lukoyanov (c) – Alexander Burmistrov – Mikhail Glukhov (a);
Roman Rukavishnikov – Dmitry Yudin, Harri Pesonen – Patrice Cormier – Kirill Petrov;
Daniil Zhuravlyov, Stanislav Galiyev – Artyom Galimov – Dmitry Voronkov; Ilya Safonov.