Ak Bars – Torpedo – 4:1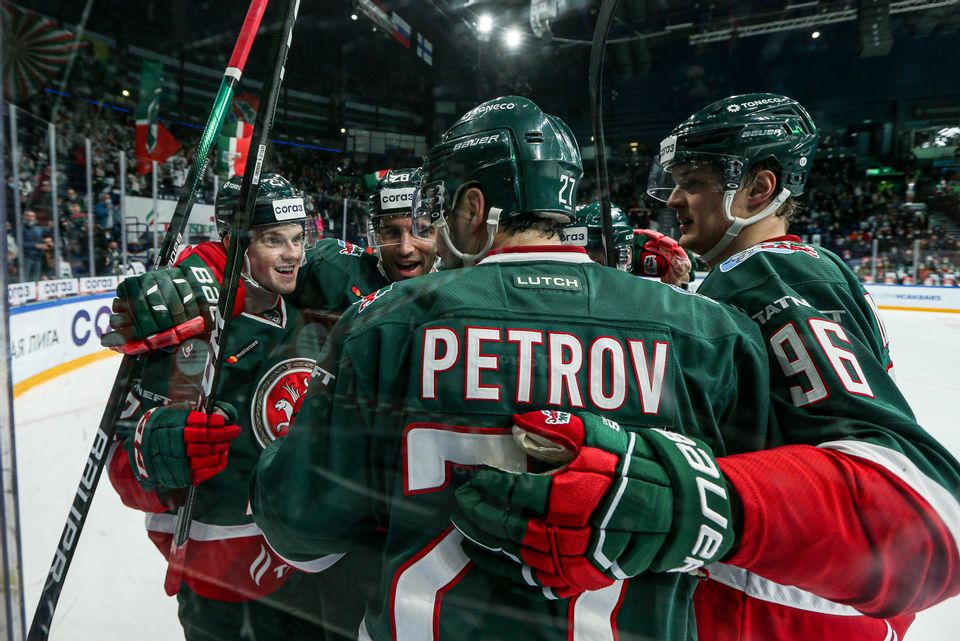 On March 5, Ak Bars beat Torpedo in the second match of the series of the Eastern Conference with the scoring of 4:1.
At the beginning of the match the teams exchanged dangerous moments. Already in the fifth minute Ak Bars opened the scoring. Quite quickly Kazan doubled advantage. Stephane Da Costa made the goal - 2:0. A minute and a half before the first break Torpedo missed the third goal. After the break the head coach of Torpedo decided to replace the goaltender. In the last minutes of the period, Kazan scored the fourth goal- Harri Pesonen made a pass to Daniil Zhuravlyov and he sent the puck into the net. In the final period Torpedo still managed to score a goal 4:1.
Ak Bars – Torpedo – 4:1 (3:0, 1:0, 0:1)
1:0 Tikhonov (Cormier, Lyamkin, 04:07)
2:0 Da Costa (Tikhonov, 06:57)
3:0 Cormier (Pesonen, Zhuravlyov, 18:27)
4:0 Zhuravlyov (Pesonen, Petrov, 37:21)
4:1 Chekhovich (Marin, 57:06)
Goaltenders: Bilyalov - Tikhomirov (Kochetkov, 20:00)
Ak Bars:
Goaltenders: Timur Bilyalov (Ilya Golubev);
Albert Yarullin (a) – Trevor Murphy, Nigel Dawes – Stephane Da Costa – Viktor Tikhonov;
Andrei Pedan – Mikael Wikstrand, Artyom Lukoyanov (c) – Alexander Burmistrov – Mikhail Glukhov (a);
Nikita Lyamkin – Dmitry Yudin, Harri Pesonen – Patrice Cormier – Kirill Petrov;
Daniil Zhuravlyov, Stanislav Galiyev – Artyom Galimov – Dmitry Voronkov; Ilya Safonov