Torpedo – Ak Bars – 1:4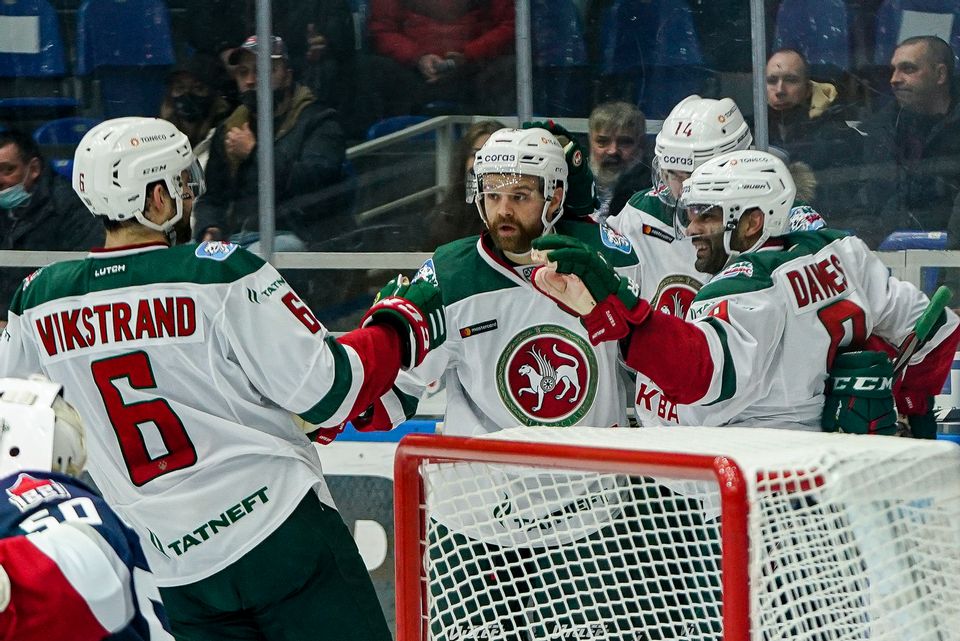 On March 9, Ak Bars beat Torpedo in the fourth match of the series of the Eastern Conference with the scoring of 4:1. Ak Bars after the third victory in the series with Torpedo didn't make changes and left the same combinations. The beginning of the first twenty minutes Torpedo owned the puck and created dangerous moments. But the second period Ak Bars started with goals. At the 15th second, Pedan opened the score – 1:0. Less than a minute later, Dmitry Kvartalnov's team realized the powerplay – 2:0. Torpedo was able to win back one goal. However, in the middle of the period, Kazan scored the third goal: Nigel gave a pass to Viktor Tikhonov and he got on the open corner – 3:1. Nizhny Novgorod actively started the final period and Kazan created several dangerous moments. Finally Torpedo decided to remove the goaltender and Stanislav Galiyev hit the puck to the empty goal. Ak Bars confidently won the series in four matches with Torpedo.
Torpedo – Ak Bars – 1:4 (0:0, 1:3, 0:1)
0:1 Pedan (Cormier, Petrov, 20:15)
0:2 Dawes (Galimov, Murphy, 22:33, 5х4)
1:2 Chekhovich (Miele, Wideman, 27:21. 5х4)
1:3 Tikhonov (Da Costa, Dawes, 30:05)
1:4 Galiyev (57:52, ENG).
Goaltenders: Kochetkov - Bilyalov.
Ak Bars:
Goaltenders: Timur Bilyalov (Ilya Golubev);
Mikael Wikstrand – Trevor Murphy, Nigel Dawes – Stephane Da Costa – Viktor Tikhonov;
Andrei Pedan – Kristian Khenkel, Artyom Lukoyanov (c) – Mikhail Glukhov (a) – Mikhail Fisenko;
Nikita Lyamkin – Dmitry Yudin, Harri Pesonen – Patrice Cormier – Kirill Petrov;
Daniil Zhuravlyov, Stanislav Galiyev – Artyom Galimov – Dmitry Voronkov; Ilya Safonov.