Salavat Yulaev – Ak Bars – 1:2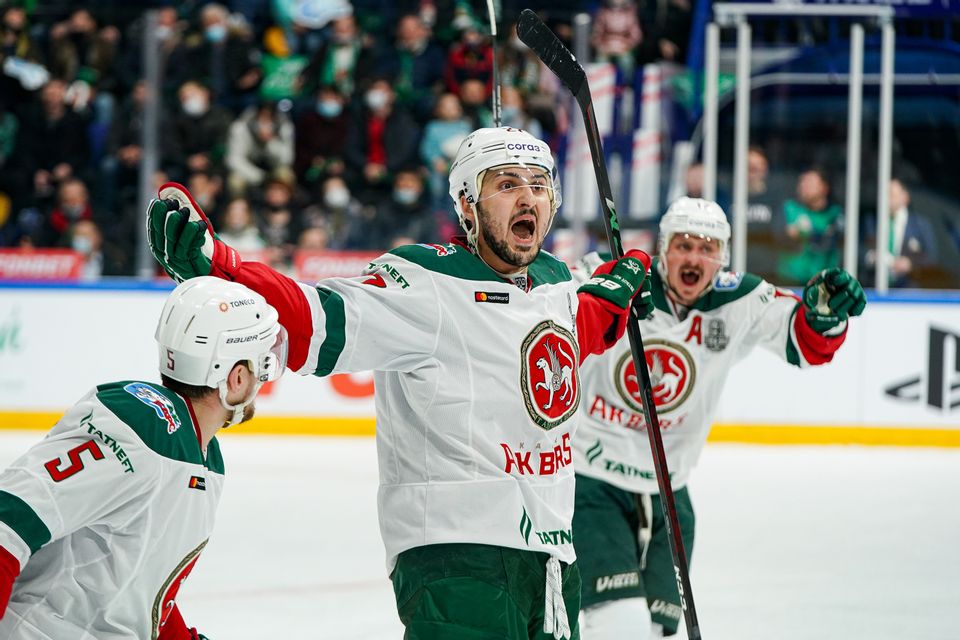 On March 21, Ak Bars beat Salavat Yulaev in the third game of the Eastern Conference semifinal series with the scoring of 2:1.
From the first minutes Ufa played actively. Kirill Petrov created the first dangerous moment trying to push the puck under the guard of Salavat goaltender. In the 18th minute, Kirill Petrov beat Ufa and threw the puck just under the guard of Metsola, 1:0. At the start of the second twenty-minute game, Salavat Yulaev scored a quick goal. In general teams demonstrated fast hockey with a minimum of pauses. In the third period Ak Bars started in the powerplay, but they didn't manage to realize the moments. In the middle of the twenty-minute game, the teams exchanged promising attacks. Mikhail Glukhov had a good moment to score the second goal. Ak Bars successfully brought the game to victory. Dmitry Kvartalnov's team won the third match of the series.
Salavat Yulaev – Ak Bars – 1:2 (0:1, 1:1, 0:0)
0:1 Petrov (Rukavishnikov, 17:40)
1:1 Kugryshev (Kadeikin, Platt, 20:55)
1:2 Glukhov (Pesonen, Bilyalov, 23:42)
Goaltenders: Metsola - Bilyalov (Reideborn, 59:39).
Ak Bars:
Goaltenders: Timur Bilyalov (Adam Reideborn);
Mikael Wikstrand – Albert Yarullin (a), Nigel Dawes – Artyom Galimov – Viktor Tikhonov;
Andrei Pedan – Kristian Khenkel, Artyom Lukoyanov (c) – Mikhail Glukhov (a) – Mikhail Fisenko;
Roman Rukavishnikov – Dmitry Yudin, Harri Pesonen – Patrice Cormier – Kirill Petrov;
Nikita Lyamkin, Stanislav Galiyev – Alexander Burmistrov – Dmitry Voronkov; Ilya Safonov.