Salavat Yulaev – Ak Bars – 2:3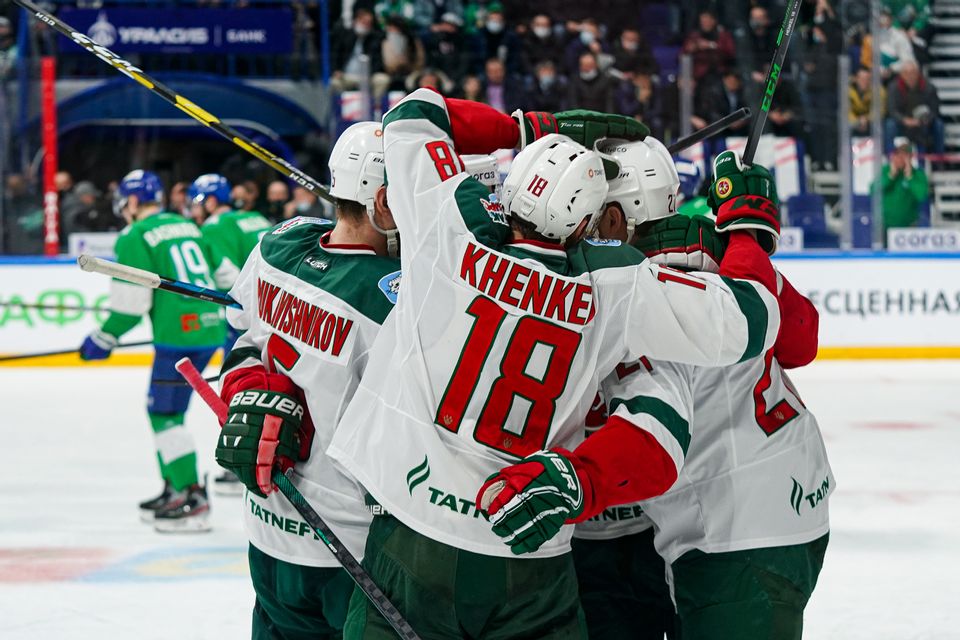 On March 23, Ak Bars beat Salavat Yulaev in the fourth game of the Eastern Conference semifinal series with the scoring of 2:3.
Ufa actively attacked in the first minutes of the match. In the third minute Kirill Petrov had a two-minute penalty and Ak Bars had to concentrate on defense. During the period Kazan twice received the right to play 5 on 4, but Salavat Yulaev had a reliable goaltender. Ufa started the second period perfectly: in the first five minutes, they created tension at Reideborn's net three times. In the 37th minute, the pressure of Ak Bars turned into a goal: Kirill Petrov scored the goal, 1:0. A little more than a minute later, Kazan caught Ufa on the counterattack and Alexander Burmistrov gave a pass to Dmitry Voronkov, who doubled the advantage of Ak Bars. At the beginning of the third period, Ak Bars scored the third goal. Stanislav Galiev with a wrist shot made the goal - 3:0. In the second half of the period, Ufa took off the goaltender and were able to score twice in a minute. In the end Ufa continued to play with an empty goal, but Kazan was able to survive and take the victory. Ak Bars advance to the Eastern Conference finals with four wins in four meetings.
Salavat Yulaev – Ak Bars – 2:3 (0:0, 0:2, 2:1)
0:1 Petrov (Cormier, 36:49)
0:2 Voronkov (Galiyev, Burmistrov, 37:57)
0:3 Galiyev (Lyamkin, Voronkov, 41:11)
1:3 Platt (Kadeykin, Hartikainen, 55:31)
2:3 Kadeykin (Granlund, Manninen, 56:17)
Goaltenders: Metsola (Tarasov, 41:11) – Reideborn.
Ak Bars:
Goaltenders: Adam Reideborn (Ilya Golubev);
Mikael Wikstrand – Albert Yarullin (a), Nigel Dawes – Artyom Galimov – Viktor Tikhonov;
Andrei Pedan – Kristian Khenkel, Artyom Lukoyanov (c) – Mikhail Glukhov (a) – Mikhail Fisenko;
Roman Rukavishnikov – Dmitry Yudin, Harri Pesonen – Patrice Cormier – Kirill Petrov;
Nikita Lyamkin, Stanislav Galiyev – Alexander Burmistrov – Dmitry Voronkov; Ilya Safonov.