Ak Bars – Avangard – 1:3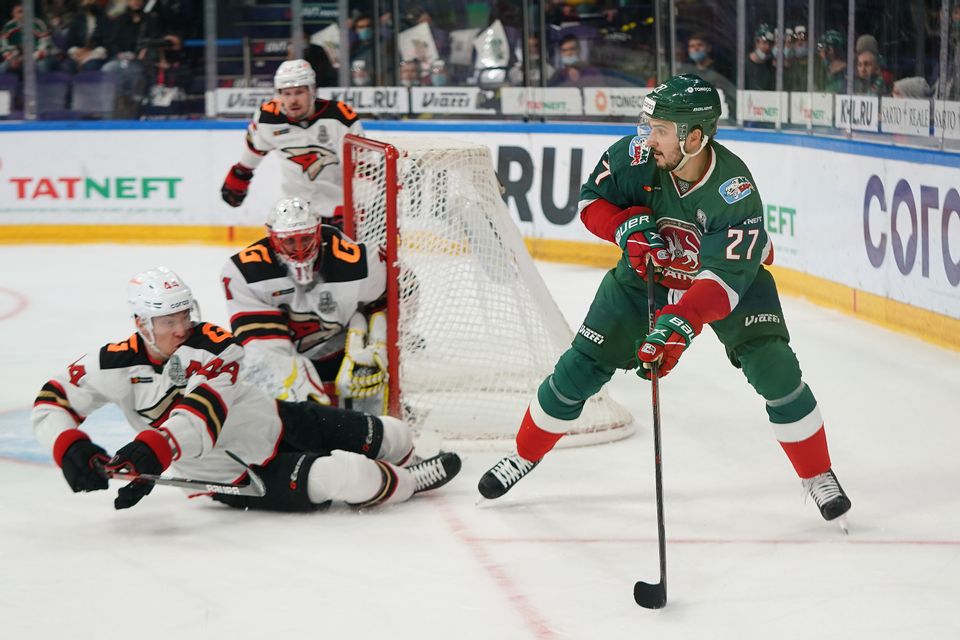 On April 3, Ak Bars lost to Avangard in the first game of the Eastern Conference finals with the scoring of 1:3.
At the beginning of the period, Kazan had the game advantage. Nigel Dawes had two potential scoring chances. However, Avangard managed to open the scoring first 0:1. Before the break, Dmitry Voronkov had several good chances, but failed to get it. The second third of the match was an equal fight. In the 28th minute, Kirill Petrov could settle the score, but after his shot, the puck hit the goalpost. In the middle of the period, Ak Bars for the third time in the match got the right to play in powerplay and were able to settle the score. At the start of the third twenty-minute game, Ak Bars started actively playing. During the period, the teams demonstrated equal hockey. One puck could decide the outcome of the meeting and Avangard scored less than two minutes before the final siren.
Ak Bars – Avangard – 1:3 (0:1, 1:0, 0:2)
0:1 Gotovets (Dedunov, Bereglazov, 11:04)
1:1 Petrov (Galiev, Yarullin, 33:58, 5х4)
1:2 Semyonov (Khokhlachyov, Chinakhov, 58:13)
1:3 Kostin (59:53, ENG)
Goaltenders: Reideborn – Hrubec.
Ak Bars:
Goaltenders: Adam Reideborn (Timur Bilyalov);
Mikael Wikstrand – Albert Yarullin (a), Nigel Dawes – Artyom Galimov – ViKtor Tikhonov;
Trevor Murphy – Kristian Khenkel, Artyom Lukoyanov (c) – Mikhail Glukhov (a) – Mikhail Fisenko;
Dmitry Yudin – Nikita Lyamkin, Harri Pesonen – Patrice Cormier – Kirill Petrov;
Daniil Zhuravlyov, Stanislav Galiyev – Alexander Burmistrov – Dmitry Voronkov; Ilya Safonov.