Ak Bars – Avangard – 0:2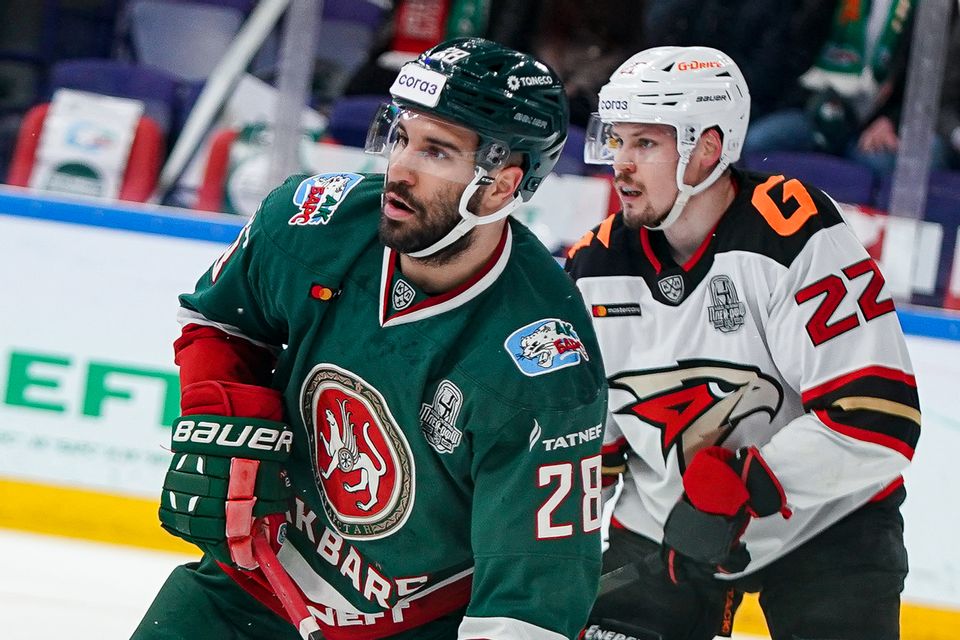 On April 5, Ak Bars lost to Avangard in the second game of the Eastern Conference finals series with the scoring of 0:2.
In the opening period of the match, Ak Bars took control of the puck. In the 11th minute, Kazan got the right to play in the powerplay and they organized an assault, but again team missed a great opportunity to open the score. The second twenty-minute period also began with the attacks of Ak Bars. In the 25th minute, Stanislav Galiyev took the lead, making pass, but he lacked accuracy. In the middle of the period, Avangard was able to take the lead. The third period began for Dmitry Kvartalnov's team in the powerplay. In the 53rd minute, Avangard doubled their advantage, playing 5 on 4. The score in the series was 0: 2 in favor of Avangard.
Ak Bars - Avangard - 0:2 (0:0, 0:1, 0:2)
0:1 Gotovets (Knight, Tolchinsky, 31:31)
0:2 Kostin (Kaski, Boucher, 52:06, 5х4)
Goaltenders: Reideborn – Hrubec.
Ak Bars:
Goaltenders: Adam Reideborn (Timur Bilyalov);
Mikael Wikstrand – Albert Yarullin (a), Nigel Dawes – Stephane Da Costa – Viktor Tikhonov;
Andrei Pedan – Kristian Khenkel, Artyom Lukoyanov (c) – Mikhail Glukhov (a) – Mikhail Fisenko;
Dmitry Yudin – Daniil Zhuravlyov, Harri Pesonen – Patrice Cormier – Kirill Petrov;
Roman Rukavishnikov, Stanislav Galiyev – Artyom Galimov – Dmitry Voronkov; Ilya Safonov.