Avangard – Ak Bars – 1:2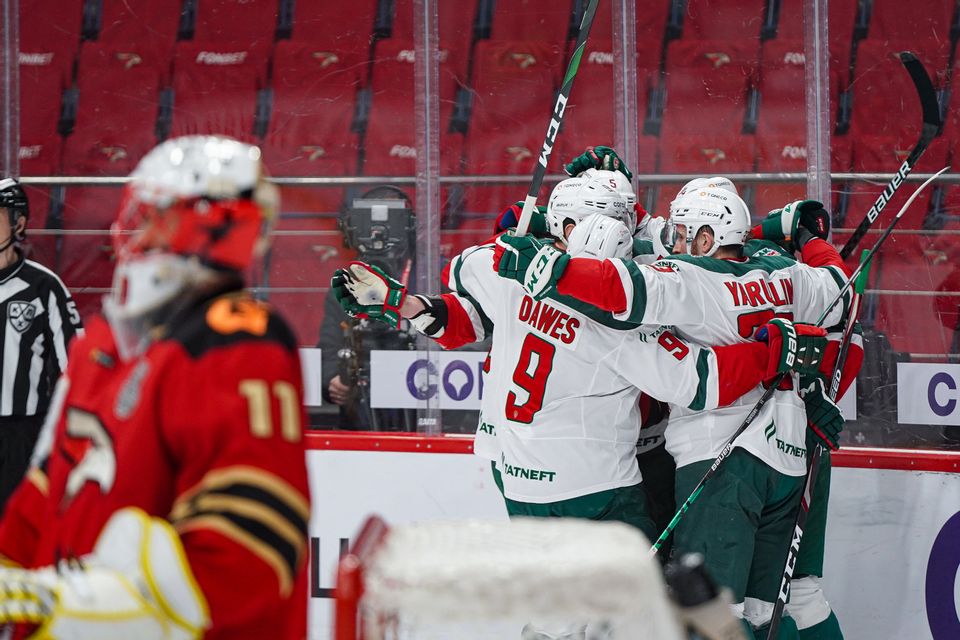 On April 7, Ak Bars won Avangard in the third game of the Eastern Conference finals series with the scoring of 2:1
Kazan started the meeting with several attacks and quickly scored a goal. However, Dmitry Kvartalnov's team made the second goal-Trevor Murphy scored, 2: 0. Avangard concentrated and in the middle of the period escalated next to Timur Bilyalov's net several times. Note that the Ak Bars twice played in the powerplay, but players were able to create only one scoring chance- the puck after Dawes shot hit the goalpost from the outside. After the first break, Avangard are seriously activated in Ak Bars area. For the first five minutes, Ak Bars actually defended.
During the second twenty-minute period, Avangard had more control over the puck. However, Avangard managed to win back one goal. On the third twenty-minute, Kazan started in the powerplay. The teams slightly slowed down the pace of the game and began to make mistakes more often. Teams slightly reduced game pace and began to make mistakes more often. Nine minutes before the end of the match, Dmitry Kvartalnov's team again got the right to play in powerplay and again Hrubec didn't allow this advantage to be realized. A minute before the final siren, Avangard replaced the goaltenders with a sixth fielder, but Ak Bars got the victory.
Avangard – Ak Bars – 1:2 (0:2, 1:0, 0:0)
0:1 Rukavishnikov (Dawes, Yarullin, 01:41)
0:2 Voronkov (Murphy, Galimov, 07:14)
1:2 Kostin (Pokka, Knight, 35:15)
Goaltenders: Hrubec – Bilyalov.
Ak Bars:
Goaltenders: Timur Bilyalov (Adam Reideborn);
Trevor Murphy – Albert Yarullin (a), Nigel Dawes – Stephane Da Costa – Viktor Tikhonov;
Andrei Pedan – Kristian Khenkel, Dmitry Voronkov – Artyom Galimov – Danis Zaripov (c);
Roman Rukavishnikov – Dmitry Yudin, Stanislav Galiyev – Patrice Cormier – Kirill Petrov;
Nikita Lyamkin, Artyom Lukoyanov (a) – Alexander Burmistrov – Mikhail Glukhov; Ilya Safonov.