Avangard – Ak Bars – 1:2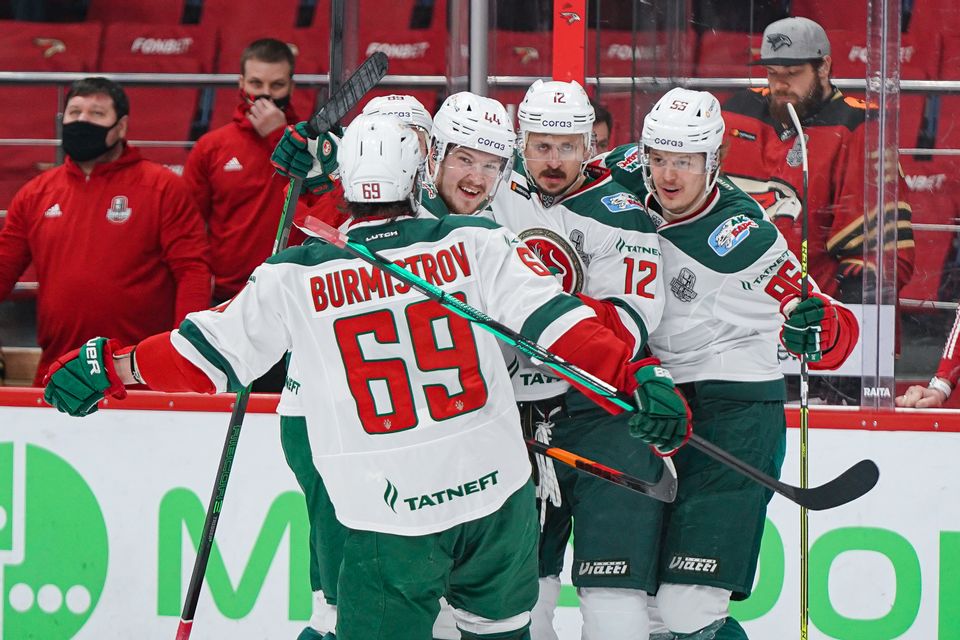 On April 9, Ak Bars won Avangard in the fourth game of the Eastern Conference finals series with the scoring of 2:1.
From the first minutes teams began to play attacking hockey, but often had icing. However, Ak Bars had the advantage and in the sixth minute Kazan opened the scoring. This goal forced Avangard to open up and enter Ak Bars zone more actively. Two minutes before the break Ak Bars almost doubled their advantage – Artyom Galimov and Nigel Dawes ran away 2 in 1 and Dawes received a pass but it hit the goalpost.
In the second period Ak Bars started in the powerplay. Kirill Petrov created a good opening for Stanislav Galiyev, directing the puck to the far goalpost, but Stanislav failed to close the pass.
Kazan went to the second break in the powerplay. And this turned into a goal from Stanislav Galiyev. At the end of the match Avangard removed the goaltender and Glukhov had a two-minute penalty. Eight seconds before the final siren, Omsk still got back one goal. The score in the series is 2:2.
Avangard – Ak Bars – 1:2 (0:1, 0:0, 1:1)
0:1 Glukhov (Burmistrov, 05:03)
0:2 Galiyev (Galimov, 40:43, 4x5)
1:2 Knight (Tolchinsky, Boucher, 59:52, 5x4)
Goaltenders: Hrubec – Bilyalov.
Ak Bars:
Goaltenders: Timur Bilyalov (Adam Reideborn);
Trevor Murphy - Albert Yarullin (a), Nigel Daws - Stephane Da Costa - Viktor Tikhonov;
Andrei Pedan - Kristian Khenkel, Dmitry Voronkov - Artyom Galimov - Danis Zaripov (c);
Roman Rukavishnikov - Dmitry Yudin, Stanislav Galiev - Patrice Cormier - Kirill Petrov;
Nikita Lyamkin, Artyom Lukoyanov (a) - Alexander Burmistrov - Mikhail Glukhov; Ilya Safonov.