Avangard − Ak Bars – 0:2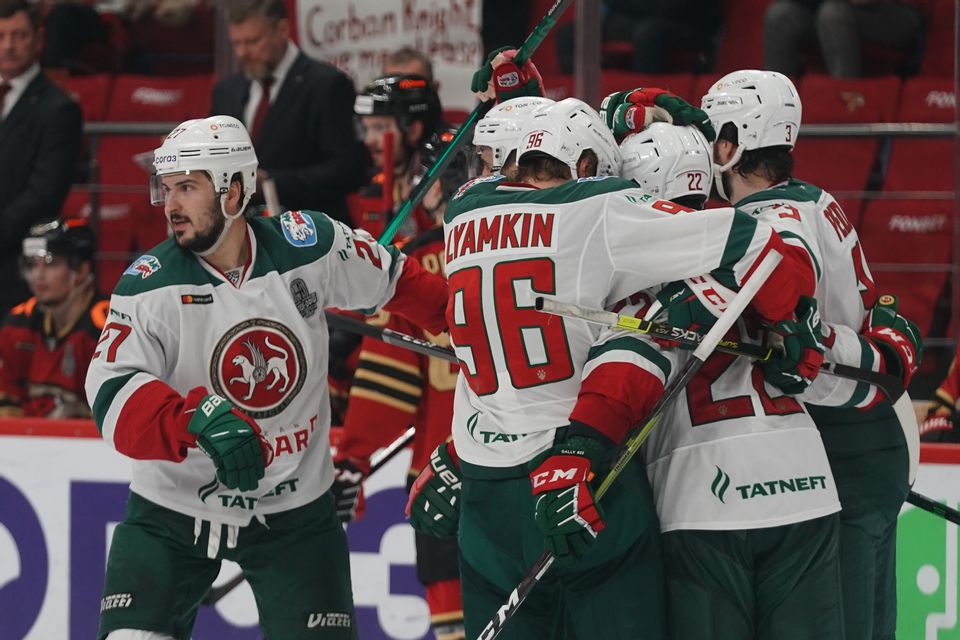 On April 13, Ak Bars won Avangard in the sixth game of the Eastern Conference finals with the scoring of 2:0.
The teams started the match carefully. In the sixth minute, Avangard almost opened the scoring however, Albert Yarullin prevented making goal. The second period started with the active actions of Ak Bars team. First, Albert Yarullin tried to move the puck and a couple of minutes later Viktor Tikhonov failed to push it into the goal.
After 40 minutes of the game, the score wasn't opened. In the third twenty-minute Avangard started with several attacks, but Ak Bars played surely in defense. Gradually, Kazan moved the puck into the Avangard zone and turned the moment into a goal, 1:0. In the 48th minute, the puck was near Timur Bilyalov, but the goalpost still saved Ak Bars. In the last minute, Omsk replaced the goaltender with a sixth fielder and Kirill Petrov hit an empty net, 2:0! The score in the series is 3:3.
Avangard – Ak Bars – 0:2 (0:0, 0:0, 0:2)
0:1 Petrov (Galiyev, 45:48)
0:2 Petrov (Voronkov, 59:47, ENG)
Goaltenders: Hrubec – Bilyalov.
Ak Bars:
Goaltenders: Timur Bilyalov (Adam Reideborn);
Roman Rukavishnikov – Albert Yarullin (a), Artyom Lukoyanov (a) – Mikhail Fisenko – Mikhail Glukhov;
Andrei Pedan – Kristian Khenkel, Dmitry Voronkov – Artyom Galimov – Stanislav Galiyev;
Nikita Lyamkin – Dmitry Yudin, Nikita Dynyak – Patrice Cormier – Kirill Petrov;
Daniil Zhuravlyov, Ilya Safonov – Alexander Burmistrov – Viktor Tikhonov; Danis Zaripov (c).