Steven Kampfer in Ak Bars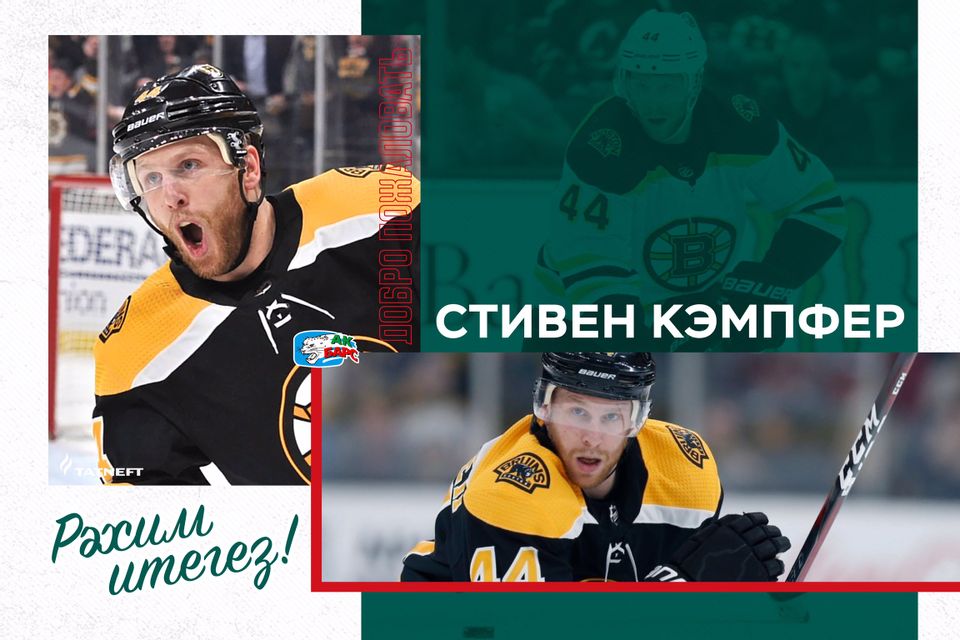 American Defenseman Steven Kampfer has signed a one-year deal with Ak Bars Kazan.
Kampfer logged two goals and five points in 20 games with the Boston Bruins this past season.
He was born on September 24, 1988 in Ann Arbor, USA.
In 2004-2006 he played for the Musketeers of Sioux City junior team in the USA Hockey League. Kampfer played four seasons with the University of Michigan before turning professional. He was selected by the Anaheim Ducks in the 4th round (93rd overall) of the 2007 NHL Entry Draft.
On March 2, 2010, the Anaheim Ducks traded Kampfer to the Boston Bruins. The Bruins signed him to a three-year entry-level contract and assigned him to their AHL affiliate, the Providence Bruins. He made his NHL debut with the Bruins on December 9, 2010, skating 19 shifts (13:50 ice time) in a 5-2 home win over the New York Islanders. His first NHL goal was scored on December 28 against the Tampa Bay Lightning. At the end of the season, he won the Stanley Cup.
At the 2012 Kampfer was traded from the Boston Bruins to the Minnesota Wild. On July 2014, Kampfer agreed to a one-year two-way contract with the New York Rangers but on October Kampfer was traded by the Rangers to the Florida Panthers. Two seasons later he returned to the Rangers again. On September 2018, Kampfer traded by the Rangers to the Boston Bruins and played until recently.
During his career, Steven Kampfer played 231 regular season games in the NHL and scored 39 points (15 +24). In the Stanley Cup, he played three games for Boston and scored one goal.
Achievements: two-time winner of National Collegiate Athletic Association tournament (2008, 2010), winner of the Stanley Cup (2011).
Marat Valiullin, general manager of Ak Bars:
– Kampfer is a strong right-handed defender, he has good skating and will be equally useful both in attack and defense. Stephen has over 500 NHL and AHL games in total. We are counting on him as one of the leaders of the Ak Bars defense.