Ak Bars – Kunlun Red Star – 3:4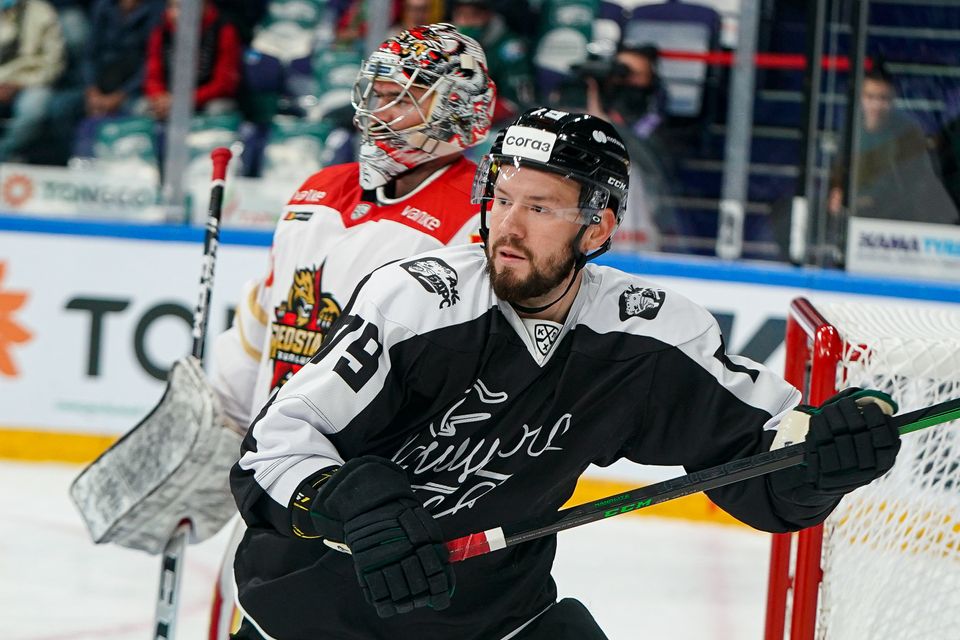 On September 4, Ak Bars played with Kunlun Red Star and lost with the score of 3:4.
At the start of the first period, Ak Bars scored a goal in a minute: Per Lindholm kicked the puck into the goal, 1:0. In the middle of the twenty minutes, Kazan doubled the score, Voronkov pushed the puck to Kovalenko, and Nikolai shot the puck into the net. Two minutes before the break, Ak Bars still scored the third goal: Dmitry Yudin threw powerfully from the center, and the puck flew into the goal, 3:0.
The second twenty minutes began with Lindholm's mistake, allowed Kunlun to score a goal. Then Kunlun reduced the gap to a minimum in the 32nd minute.
At the beginning of the third period, Kunlun managed to equalize the score. At the 51st minute, Kunlun turned the tide of the match, when the defenders of Ak Bars didn't have time to bring the puck out of their zone, and Lucas Lockhart moved it into the net, 3:4. Despite the advantage in the end of the meeting, Ak Bars wasn't able to equalize the score.
Next game Kazan will play at home on September 5 against Torpedo.
Ak Bars – Kunlun Red Star – 3:4 (3:0, 0:2, 0:2)
1:0 Lindholm (Weal, Panyukov, 03:01, 5х4)
2:0 Kovalenko (Rukavishnikov, Voronkov, 10:04)
3:0 Yudin (Weal, Safonov 17:52)
3:1 Yip (Nicholls, 21:02)
3:2 Foo (Fram, 31:24, 4x5)
3:3 Riche (Werek, 41:25)
3:4 Lockhart (Fram, Foo, 50:55)
Goaltenders: Akhtyamov – Lazushin
Ak Bars:
Goaltenders: Artur Akhtyamov (Igor Bobkov)
Roman Rukavishnikov - Steven Kampfer, Dmitry Kagarlitsky - Artyom Galimov - Daniil Tarasov;
Nikita Lyamkin - Mark Yanchevsky, Dmitry Voronkov (a) - Per Lindholm - Nikolay Kovalenko;
Dmitry Yudin - Daniil Zhuravlyov, Jordan Weal - Ilya Safonov - Kirill Panyukov;
Kirill Adamchuk - Dmitry Katelevsky, Artyom Lukoyanov (a) - Alexander Burmistrov - Danis Zaripov (c).