Ak Bars – Torpedo – 1:3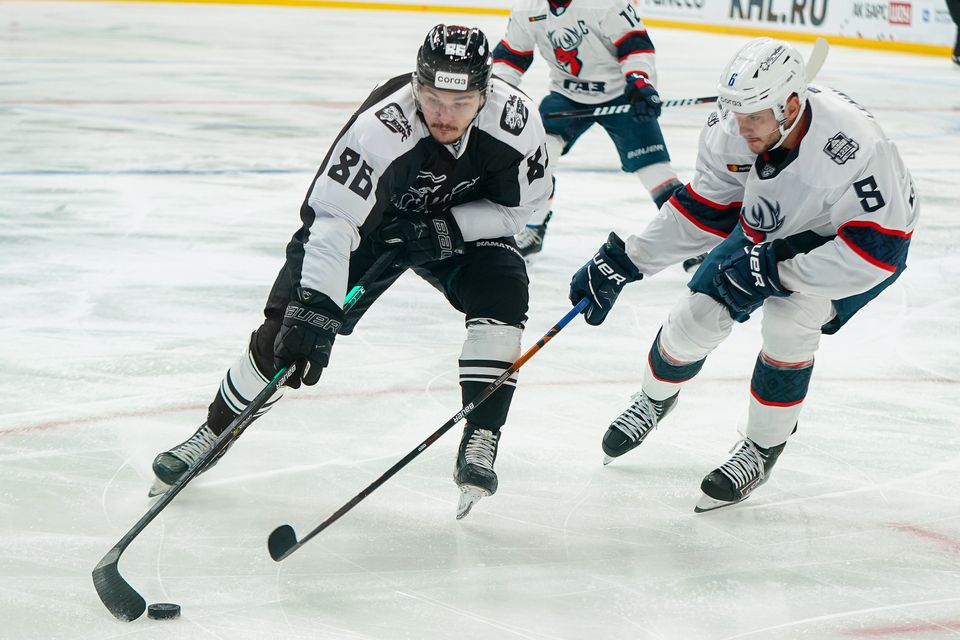 On September 5, Ak Bars played with Torpedo and lost with the score of 1:3.
Dmitry Kvartalnov's team almost opened the score with the first attack but goaltender Andrei Tikhomirov saved his team. And in the third minute, Torpedo took the lead. Ziyat Paigin threw from the blue line, and the puck flew into the goal. In the 14th minute, Kazan got the first powerplay in the match, but they couldn't realize it.
After the first break, Ak Bars began to play more attacking hockey. Later, Kazan had another powerplay and a scoring chance, and the partners brought Kirill Panyukov to an open corner, but the forward couldn't score a goal.
In the third period, Glukhov and Yudin received two-minute penalties. Soon Anton Shenfeld scored the third goal. The last time Ak Bars spent in attack and in the 51st minute Kagarlitsky got the puck into the net, 1:3.
Next match Ak Bars will play in Kazan on September 8 against CSKA.
Ak Bars – Torpedo – 1:3 (0:1, 0:0, 1:2)
0:1 Zhafyarov (Martynov, Miele, 02:49)
0:2 Agostino (Hrivik 46:14, 5х3)
0:3 Shenfeld (Lennstrom, 47:42, 5х4)
1:3 Kagarlitsky (50:48)
Goaltenders: Bobkov - Tikhomirov.
Ak Bars:
Goaltenders: Igor Bobkov (Artur Akhtyamov)
Roman Rukavishnikov - Steven Kampfer, Dmitry Kagarlitsky - Artyom Galimov - Kirill Krutov;
Nikita Lyamkin - Rinat Valiyev, Dmitry Voronkov (a) - Per Lindholm - Nikolai Kovalenko;
Dmitry Yudin - Daniil Zhuravlyov, Jordan Weal - Ilya Safonov - Kirill Panyukov;
Kirill Adamchuk - Ivan Mekhovov, Artyom Lukoyanov (c) - Mikhail Glukhov (a) - Nikita Dynyak.