Ak Bars - Vityaz - 2:1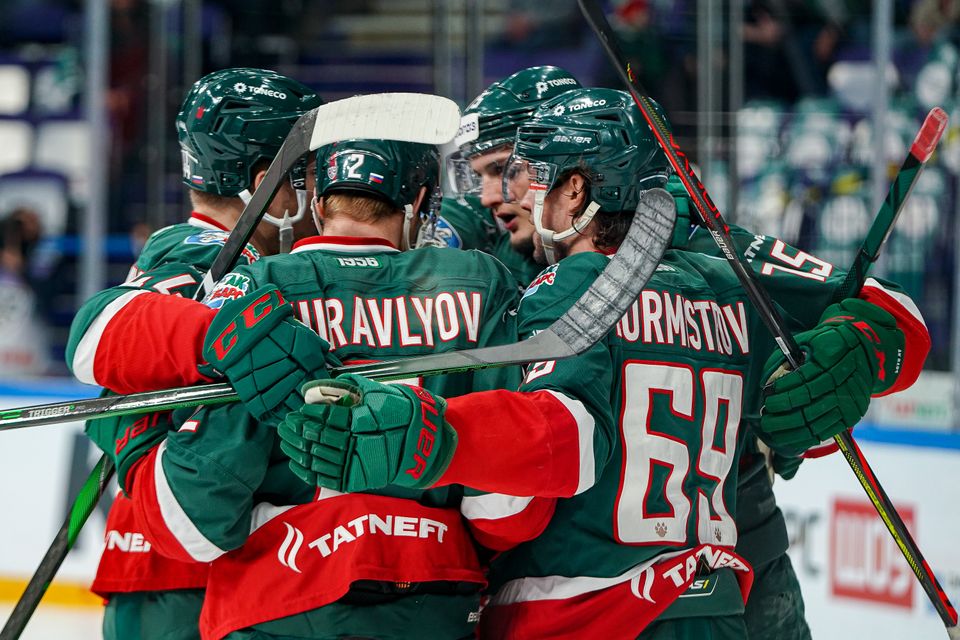 On September 20, Ak Bars won Vityaz with a score of 2:1.
Dmitry Kvartalnov's team opened the scoring in the third minute of the match: Alexander Burmistrov made a pass to Brovkin. Artur hit the far corner. Forward opened the scoring for his first goals in the KHL. In the 13th minute, Vityaz responded with a goal. Daniel Audette made a solo pass and threw over Timur Bilyalov's shoulder.
The second period passed with advantage for Ak Bars. In the 28th minute, Kagarlitsky and Galimov created the most dangerous moment in the second third of the match. Only the lightning-fast game of Vityz goaltender left the score the same.
In the third period, Kazan got the powerplay, but also did not turn into it into a goal. However, Kirill Petrov scored the winning goal two minutes before the end of playing time - Ilya Safonov won the face-off, and Petrov sent the puck into the goal, 2:1. This goal was Kirill's hundredth in Ak Bars.
Ak Bars - Vityaz - 2:1 (1:1, 0:0, 1:0)
1:0 Brovkin (Burmistrov, 02:42)
1:1 Audette (Borodkin, Indrasis, 12:42)
2:1 Petrov (Safonov, 58:21)
Goaltenders: Bilyalov - Yezhov.
Ak Bars:
Goaltenders: Timur Bilyalov (Igor Bobkov);
Steven Kampfer - Kristian Khenkel, Artyom Lukoyanov (c) - Alexander Burmistrov (a) - Artur Brovkin;
Dmitry Yudin - Daniil Zhuravlyov, Dmitry Kagarlitsky - Artyom Galimov - Nikolai Kovalenko;
Nikita Lyamkin - Roman Rukavishnikov, Dmitry Voronkov (a) - Ilya Safonov - Adel Bulatov;
Kirill Adamchuk - Alexander Kvartalnov, Daniil Tarasov - Par Lindholm - Kirill Petrov.