Ak Bars - Salavat Yulaev - 2:0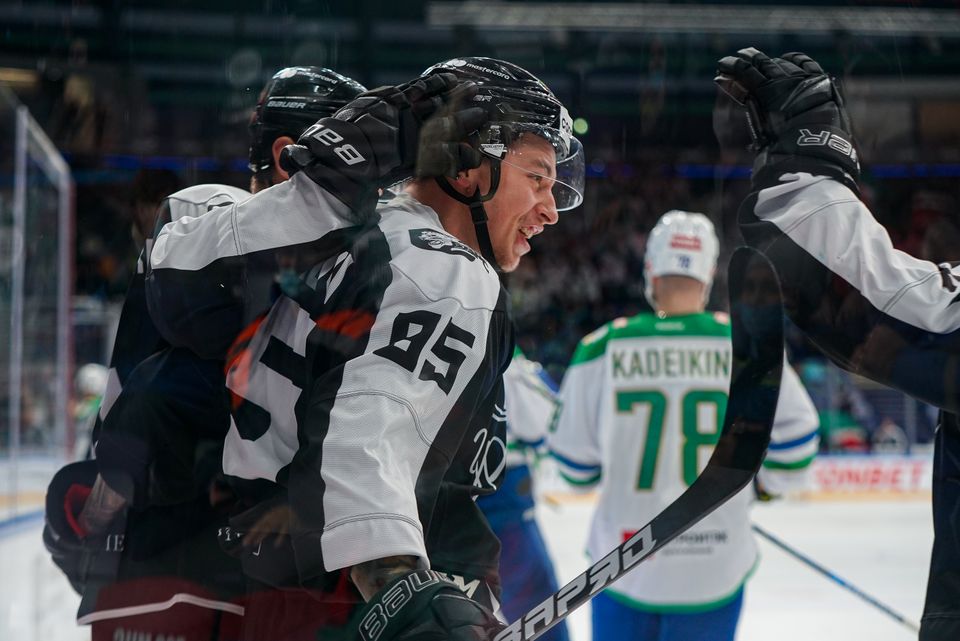 On October 3, Ak Bars won Salavat Yulaev with the score of 2:0
The first period of the Green Derby was with the advantage for Salavat Yulaev, owned the puck more and more often threw to Igor Bobkov goal. During the period Ak Bars managed to open the score, having one less player on the ice. Artyom Galimov made a solo pass: he threw hard under the crossbar - 1:0!
After the first break, Dmitry Kvartalnov's team took control of the puck and concentrated on positional attacks. Five minutes before the second period, Ilya Safonov got "5 + 20" penalty, but after video goal judges changed their decision, giving a two-minute penalty for head hitting.
In the third period, Ak Bars got the powerplay twice and Kagarlitsky made one dangerous throw, but Metsola took it into the trap. At the end of the match, Burmistrov won the speed race against Granlund, made a turn with the puck behind the goal and hit the goal, 2:0.
Ak Bars won the first Green Derby of the season, scored 20 points in 14 games and still on the fourth line of Eastern Conference standings.
Ak Bars - Salavat Yulaev - 2:0 (1:0, 0:0, 1:0)
1:0 Galimov (17:55, 4х5)
2:0 Burmistrov (Adamchuk), 59:05, ENG)
Goaltenders: Bobkov - Metsola.
Ak Bars:
Goaltenders: Igor Bobkov (Artur Akhtyamov);
Steven Kampfer - Kristian Khenkel, Artyom Lukoyanov (c) - Alexander Burmistrov (a) - Mikhail Glukhov (a);
Daniil Zhuravlyov - Dmitry Yudin, Dmitry Kagarlitsky - Artyom Galimov - Nikolai Kovalenko;
Nikita Lyamkin - Kirill Adamchuk, Jordan Weal - Ilya Safonov - Dmitry Voronkov;
Roman Rukavishnikov, Daniil Tarasov - Par Lindholm - Kirill Petrov; Dmitry Katelevsky.