Ak Bars – Metallurg – 1:3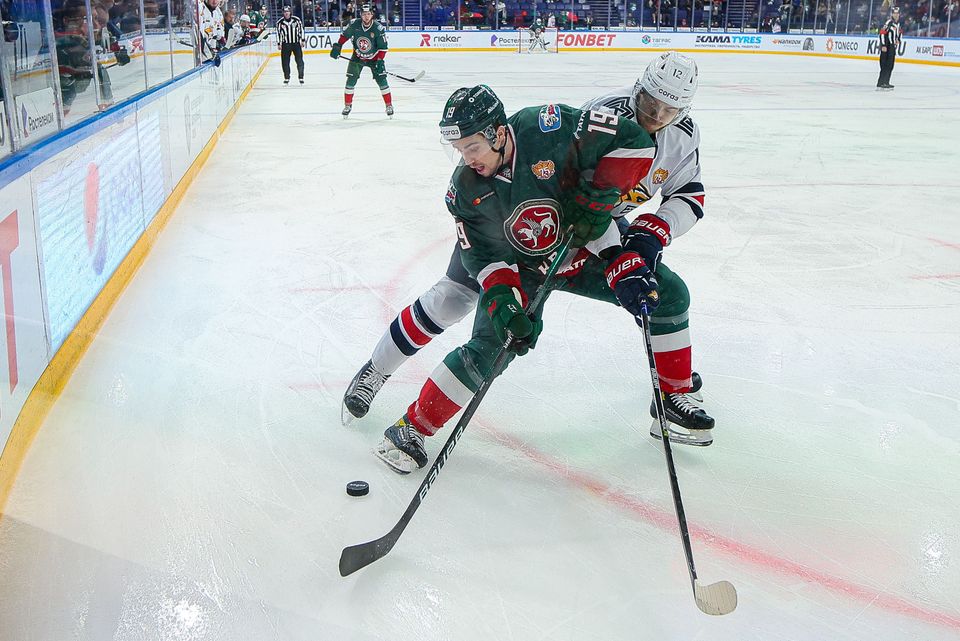 On October 7, Ak Bars lost to Magnitogorsk with a score of 1:3.
The first period was with a noticeable advantage of Ak Bars. Then Metallurg got the opportunity to play in the powerplay, managed to escape into a «4 in 2" attack, but Bilyalov reliably averted the threat from his net. Nevertheless, Ak Bars managed to score a goal. Dmitry Kagarlitsky shot the goaltender in cold blood, 1-0!
In the middle of the second period, Metallurg answered, Leipsicthrew from the face-off circle and hit the goal, 1:1. And "Magnitka" took the lead in the 35th minute again: Leipsic made a pass to Nikontsev and he hit the goal.
In the final period, teams began to demonstrate open hockey and more often threaten each other's goal.
Ak Bars spent the end of the match in the rival's zone. Denis Zernov managed to get out of his zone and send the puck into the net, setting the final score.
Ak Bars - Metallurg - 1:3 (1:0, 0:2, 0:1)
1:0 Kagarlitsky (Kovalenko, Galimov, 19:36)
1:1 Leipsic (Maillet, Nikontsev, 29:50)
1:2 Nikontsev (Maillet, Leipsic, 34:31)
1:3 Zernov (Karpov, 59:38, 4x5, ENG)
Goaltenders: Bilyalov - Olkinuora.
Ak Bars:
Goaltenders: Timur Bilyalov (Igor Bobkov);
Steven Kampfer - Kristian Khenkel, Artyom Lukoyanov (c) - Dmitry Voronkov (a) - Nikita Dynyak;
Daniil Zhuravlyov - Dmitry Yudin, Dmitry Kagarlitsky - Artyom Galimov - Nikolai Kovalenko;
Nikita Lyamkin - Kirill Adamchuk, Jordan Weal - Par Lindholm - Daniil Tarasov;
Roman Rukavishnikov, Kirill Panyukov - Ilya Safonov - Kirill Petrov (a); Dmitry Katelevsky.